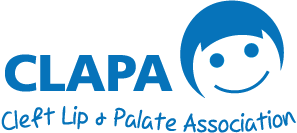 Whilst fundraising can be a daunting task, our friendly fundraising team are here to help you every step of the way. Here at CLAPA we are more than happy to provide you with free materials for your fundraising event.
Fundraising Pack
If you need help with fundraising or would like some inspiration, then you can find everything you need to know in our free fundraising guide!
Download the Little Guide to Fundraising 
Resources For Your Event
Free materials we can provide include:
A T-shirt (Don't worry – you can buy extra t-shirts from our online shop!)
Collection Boxes
Collection Buckets/Tins
Leaflets
Balloons
Stickers
PVC Banners
Request Your Fundraising Materials
We also have a selection of resources that you could sell at your event, which we offer on a Sale or Return basis. These include:
Trolley Coins
Pin Badges
Adult Wristbands
Child Wristbands
Tote Shopping Bags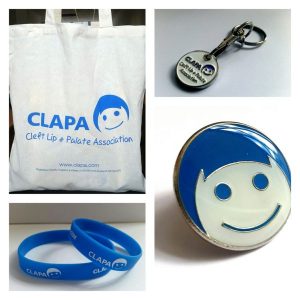 Promoting Your Event
If you need help spreading the word about your fundraising, please get in touch with our Fundraising Team on 020 7833 4883. Our social media channels share a #FundraisingFriday story each week, and our supporters write fundraising case studies for our website, which are both great ways to let everyone know what you're up to.
We can also supply you with our Media Guide and Sample Press release if you would like to contact the press.
Other Resources
If you need any other resources to organise or promote your event (including our logo if you are designing tickets, posters, social media posts etc.), please get in touch with us at [email protected] and we'll help you get things started!