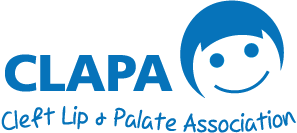 Take on a challenge for CLAPA to raise awareness and fundraise!
By taking on a challenge, you can work towards your own goals while helping us to keep working towards a future where everyone affected by cleft feels supported and empowered.
Sign up for a challenge event of your choice today and join #TeamCLAPA!
Challenges in 2022
After a wave of cancellations and postponements over the last few years, we're excited to see so many in-person events taking place next year. Challenge events income is starting to recover but we still really need your help in order to keep CLAPA going!
If you have any questions or queries about your event place or about a specific challenge event, please get in touch at [email protected]. Click on the button below to take a look at our Challenge Events Pack, full of tips, stories, and information to help you make the most of your fundraising!
Already Got a Place?
If you already have a place on one of these events and would like to support our charity, we would love to hear from you! You will still receive one of our complimentary CLAPA tops to wear on the day, and you won't be required to raise a minimum sponsorship. Just raise as much as you can for CLAPA!
New dates are popping up all over the 2021 calendar! Places are going fast, so get yours quick!

Can't wait to get started? Take on one of the many virtual challenges from the comfort of your own home.