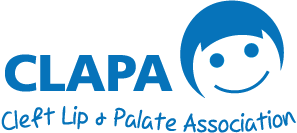 Here you can find a number of CLAPA's public policies and procedures for various aspects of our work.
If you have a question or comment about a specific policy, either get in touch with the individual named in the policy, email us directly at info@clapa.com, or call our office on 020 7833 4883. Please also get in touch if you think something is missing from this page.
How to make a complaint or raise an issue about any of CLAPA's services, staff members or Volunteers. This policy also outlines the likely steps we will take for different kinds of complaints.
This policy covers in detail what information CLAPA collects from people in our community (and/or website visitors, service users, etc.,) and why, as well as what we do with it. It also covers our fundraising practices. This policy then explains what you can do if you have concerns or questions about any aspect of CLAPA's collection, storage and/or use of personal information.
Retail, Refunds & Returns Policy – PDF
This policy primarily concerns CLAPA's Feeding Service and Shop. It covers many different scenarios and will hopefully answer any questions you have about our shop, including when/why we offer refunds or replacement products
Safeguarding Adults at Risk Policy – PDF
During the course of their work, CLAPA Staff and Volunteers may come into contact with adults who are vulnerable and/or at risk. This policy covers how we handle these situations and what you can do if you have any concerns.
Safeguarding Children Policy – PDF
A great deal of CLAPA's work involves children and under 18s. In some cases, they will not have a parent or guardian present when using CLAPA's services or activities. This policy explains how we work to safeguard children and young people, and what you can do if you have any concerns.
What terms and words do we use to talk about cleft and why?