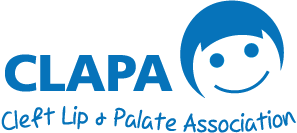 In Celebration
Why not hold a fundraiser at your special celebration? It is a fun way to fundraiser for CLAPA and make those closest to you aware of the cause you are supporting

If you have a special occasion coming up, you can celebrate your happy day whilst making a real difference to the lives of families like Ethan's.
You can turn any special occasion you might be celebrating into a fundraiser for CLAPA. Anything from birthdays, christenings, weddings, anniversaries or any other special event you might have coming up. Fundraising at these events is simple, easy and fun.
Some Ideas to get you Started…
Asking for Donations Instead of Gifts
Ask your friends and family to make donations to CLAPA instead of gifts for your birthday, anniversary, Christmas or anything else you might be celebrating! You can share why CLAPA is important to you and make your special day a fundraiser.
You could do this by setting up a Just Giving page or Facebook Giving page. They are quick, easy and safe to use. Sharing these on social media or with family members can really help boots who your fundraiser will reach!
Selling Cakes, Treats or Drinks
Why not sell cakes, sweets or drinks at your party/ celebration? CLAPA can provide a collection tin for you to collect donations. This can be a good way to incorporate fundraising for CLAPA into your celebration.
Hold a Raffle or Tombola
Another way to bring fundraising into your event is to hold a raffle or tombola! This would work particularly well at larger scale events, the more people you can sell tickets to, then the more money you will raise!
CLAPA can provide a letter of introduction that will allow you to approach businesses for prizes.
Please Note: in order to hold a raffle without a license you will need to draw all winners on the same day as you sell the tickets. If you would like to sell tickets in advance, please contact our fundraising team on [email protected] beforehand.
How CLAPA Will Help
Here at CLAPA we have a friendly and dedicated fundraising team that is happy to help you every step of the way! We have recently created a new Fundraising Pack to help guide you through putting on your own fundraising event- however you decide to do it!
You can request a free 'Little Guide to Fundraising' from the order form below. This pack will help to guide you every step of the way on your fundraising journey. They can be sent to you via email (as a downloadable PDF) or via the post.
Request your free Fundraising Pack here
CLAPA is also happy to provide free materials and resources for your event. Information about this can be found inside the Fundraising Pack, or here.
We also have merchandise including pin badges and wristbands that are available for purchase via our Shop.
For more information, please contact our friendly Fundraising Team on [email protected] or call the office on 020 7833 4883
1,200 babies will be born with a cleft in 2017 - use your special occasion to help CLAPA be there for each of these families.
Sign Up Today