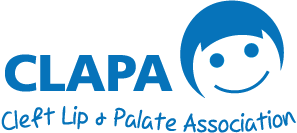 Jump to: Cleft Team Contact Details
About the NHS Cleft Teams: Find out more about the clinicians in the team, as well as how to get in touch and how to get help with travel costs.

Scotland
1. Royal Hospital for Sick Children, Glasgow
National Cleft Surgical Service for Scotland
Royal Hospital for Sick Children Glasgow
1345 Govan Road, GLASGOW, G51 4TF   View Map
To discuss clinical care or appointments (including if you are an adult wishing to explore additional treatment) please contact:
Cleft Service Coordinator T: 0141 451 6730 E-mail: [email protected]
Adults looking for an assessment can email either [email protected]
If you are a professional involved in Cleft Care in Scotland and would like to link with others working in the area,  Cleft Care Scotland is the Managed Clinical Network for those working in cleft.
Northern Ireland
2. Royal Belfast Children's Hospital for Sick Children
Northern Ireland Cleft Service
Adjacent to Royal Victoria Hospital, Belfast
Falls Road, Belfast, Northern Ireland   View Map
Pamela Foster (Cleft Lip & Palate Co-ordinator)   T: 028 9024 0503
England & Wales
3. Royal Victoria Infirmary, Newcastle-Upon-Tyne
Northern & Yorkshire Cleft Service
Royal Victoria Infirmary, Newcastle-upon-Tyne   View Map
Stacey Marley (Cleft Coordinator)   T: 0191 2820750 or email [email protected]
4. Leeds General Infirmary
Northern & Yorkshire Cleft Service
Great George Street, Leeds   View Map
Ms Andrea Nye (Cleft Co-ordinator)   T: 0113 3925115
5. Alder Hey Children's Hospital, Liverpool
Northwest England, Isle of Man and North Wales Cleft Service
Eaton Road, Liverpool , Merseyside, L12 2AP   View Map
Elizabeth Mors (Cleft Pathway Co-ordinator)   T: 0151 252 5209 or Email [email protected]
Or
Sandra McCosh (Cleft Pathway Co-ordinator)   T: 0151 293 3685 or Email [email protected]
6. Royal Manchester Children's Hospital
Northwest England, Isle of Man and North Wales Cleft Service
Oxford Road, Manchester   View Map
Ms Claire Richardson (Cleft Team Co-ordinator)   T: 0161 701 9091 or Email [email protected]
7. Nottingham City Hospital
Trent Cleft Service
City Hospital Campus, Hucknall Road , Nottingham , NG5 1PB   View Map
Cleft Team   T: 0115 9691169 & ask for the cleft team
8. Birmingham Children's Hospital
West Midlands Cleft Service
Steelhouse Lane, Birmingham, B4 6NH   View Map
Email [email protected]
Telephone: 0121 333 8235
Queen Elizabeth Hospital (Over 16s)
Mindelsohn Way, Edgbaston, Birmingham, B15 2GW View Map
Email [email protected]
Telephone: 0121 627 2000
9. Addenbrooke's Hospital, Cambridge
Cleft Net East
Box 106, Hills Road, Cambridge, CB2 0QQ   View Map
T: 01223 596 272
Email: [email protected]
10. Morriston Hospital, Swansea
The Welsh Centre for Cleft Lip and Palate
Morriston, Swansea, SA6 6NL   View Map
T: 01792 703810
Email: [email protected]
11. University of Bristol Dental Hospital
South West Cleft Service
South West Cleft Service, Bristol Dental Hospital, Lower Maudlin Street, BRISTOL   View Map
Admin (Cleft Team Admin)
T: 0117 342 1177

Email: [email protected] 
12. Salisbury District Hospital
Spires Cleft Service
Salisbury, Wiltshire   View Map
Cleft Service Co-ordinator (Salisbury)   T: 01722 345 521 
13. John Radcliffe Hospital, Oxford
Spires Cleft Service
Headley Way, Headington, Oxford   View Map
Mr Steven Berry (Service Co-ordinator (Oxford))   T: 01865 234252 or Email [email protected]
14. Great Ormond Street Hospital, London
North Thames Cleft Service
Great Ormond Street, LONDON WC1N 3JH   View Map
Martina Drozd (Cleft Secretary) or Shahena Mumin (Cleft Secretary)   T: 020 7829 7922 or Email [email protected]
15. Guy's & St Thomas' Hospital, London
The Evelina Centre for Cleft Lip and Palate
1st Floor, South Wing, St Thomas' Hospital, Westminster Bridge Road, London, SE1 7EH   View Map
Luke Thomas (Assistant Service Manager)   T: 020 7188 1321 or Email [email protected]
16. Broomfield Hospital, Chelmsford
North Thames Cleft Service
St Andrew's Centr
East Wing, Broomfield Hospital, Court Road, Chelmsford CM1 7ET   View Map
Karen Wilson (Cleft Coordinator)   T: 01245 516 201 or Email to [email protected]
17. The Royal Dental London Hospital, London
Turner St, London E1 1FR  View Map
Email to [email protected]
Republic of Ireland
Children's University Hospital
Temple Street, Dublin 1
Ms Anne McGillivary (Cleft & Craniofacial Service Manager)   T: 00 353 1 8784882/ 00 353 879888725 Email: [email protected]
Lady's Children's Hospital Crumlin
Our Lady's Children's Hospital, Crumlin, Dublin 12, IRELAND   View Map
Laura Duggan (Cleft Coordinator)   T: 00 353 1 4162832
St James's Hospital
Temple Street , Dublin 1, Republic of Ireland
Ms Laura Duggan (Cleft Coordinator)   T: 00 353 1 4162832