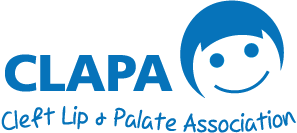 Events for Young People
We run online events (usually via zoom) designed to bring young people born with a cleft together to meet, share experiences and enjoy fun sessions in a safe and supportive environment.  
We hope to help you build confidence in yourself while making friends and learning about others' experiences.
Online events range from fun, skills-based sessions like digital animation and music-making to personal development sessions like finding your inner superpowers and shouting about your skills for work.
Sessions are usually about an hour and a half long and always include some getting-to-know-you activities. Volunteers born with a cleft join in with activities and support sessions. They will usually share a bit about themselves and the type of cleft they have, they always love to chat, and you can ask them questions if you would like to.
Residential Weekends
CLAPA Residentials are a chance for you to meet and spend time with other young people born with a cleft in a safe and supportive space. 
Our weekends are packed with outdoor activities and personal/team challenges, with plenty of opportunities to get to know each other and build friendships. Volunteers born with a cleft support the weekends (alongside CLAPA staff), and they will be happy to share their experiences and how they overcame challenges.
CLAPA activities for young people have had an enormous impact on my daughter. She struggles with confidence and appearance; without CLAPA, she would have felt very isolated. Knowing other children with clefts helps her to realise she is part of a fantastic community.
We would love young people around the UK aged between 8 and 13 to join our events.
If you have questions about online events, email [email protected] or message Claire Evans on 07792 772362.
Hope to see you on screen soon!