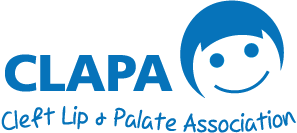 For general inquiries please email [email protected] or call the office on 020 7833 4883.
Find Vacancies on Charity Jobs or listed on our website.
Jump to department:

Claire Cunniffe
Chief Executive Officer
Claire joined CLAPA in February 2011, initially to pilot the Regional Coordinator project which she has led on since its inception. Having been Deputy Chief Executive for 2 1/2 years, she was appointed CEO in September 2018 to work with the Board of Trustees to set and lead on delivery of the organisational strategy.
Claire has a background of developing services within voluntary organisations and plays an important role in strengthening CLAPA's links with health professionals developing partnerships with other charities.
Email: [email protected]
Mobile: 07854 298304
Communications & Information
Anna Martindale
Communications and Information Manager
Anna joined CLAPA in June 2011. She now looks after CLAPA's communications, medical information and data management.
Anna is responsible for developing CLAPA's communications, including social media, the website, and print media, as well as looking after external campaigns, PR, messaging and branding. She has also organised many of CLAPA's national conferences.
Anna is responsible for developing and maintaining CLAPA's databases, and is CLAPA's data protection lead. She is also responsible for reviewing, writing and publishing all of CLAPA's information products, including the medical information on the website.
Email: [email protected]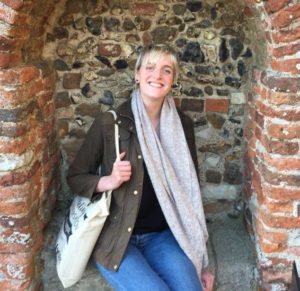 Jenny Toni Andrews
Communications & Regional Support Officer
Jenny joined CLAPA in December 2017. Her work focuses on telling CLAPA's story through working on content for CLAPA's website, emails, and CLAPA's social media channels.
As well as working with members of the community who want to share their stories, and signposting people to the right support systems and information, she is also a point of contact for regional team members, working with them to promote CLAPA's services across the UK, and tries to keep everyone at the organisation, and in the wider CLAPA community, up to date with CLAPA's exciting plans and news.
Email: [email protected]
Ext: #201
Fundraising

Toni Kitchingman
Head of Fundraising
Email: [email protected]
Ext: #209

Rosalind Mason
Senior Community Fundraiser
Rosalind joined CLAPA at the end of October 2017 as the Senior Community Fundraiser.
Rosalind's main role is to help CLAPA's fabulous fundraising community in reaching their full potential. If you are interested in organising a fundraising event or would like some advice, then please don't hesitate to get in touch with your fundraising ideas!
Email: [email protected]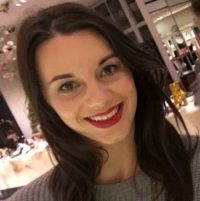 Nicky Davis
Community and Challenge Events Fundraiser
I first joined CLAPA in June as a volunteer and was a part of the fundraising team, I soon loved the work CLAPA do in supporting families and young people affected by cleft and began to see my future career in working in the charity sector. I then gained the position of the challenge events fundraiser role at CLAPA and I really love it. I graduated from university last year and my previous experience has mainly been in childcare so I am very happy that I made the change into charity work. My main responsibilities as the challenge events fundraiser are to develop, promote and manage the challenge events fundraiser programme, manage the stewardship for all challenge events participants and manage sports clubs activities.
Email: [email protected]
Finance & Administration

Kenny Ardouin

Daniel Richards
Regional Coordinator for East of England (Home-based)
Email: [email protected]

Sarah Tinsley
Regional Engagement Officer for North West North Wales (Home-based, Part-time)