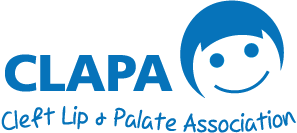 For general inquiries please email [email protected] or call the office on 020 7833 4883.
Find Vacancies on Charity Jobs or listed on our website.

Claire Cunniffe
Chief Executive Officer
Claire joined CLAPA in February 2011, initially to pilot the Regional Coordinator project which she led since its inception. Having been Deputy Chief Executive for 2 1/2 years, she was appointed CEO in September 2018 to work with the Board of Trustees to set and lead on the delivery of the organisational strategy.
Claire has a background in developing services within voluntary organisations and plays an important role in strengthening CLAPA's links with health professionals developing partnerships with other charities.
Email: [email protected]

Communications & Information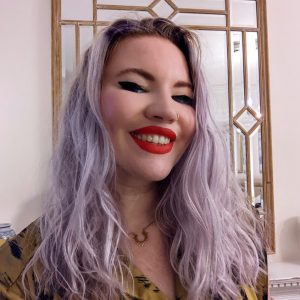 Anna Martindale
Impact and Influence Manager
Anna joined CLAPA in June 2011. She is part of the Senior Management Team and looks after CLAPA's communications, impact reporting, medical information, and data management. Anna has a background in fundraising and outside of work enjoys digital painting, snowboarding and music festivals.
Email: [email protected]
Anna Lockey
Communications Officer
Anna joined the CLAPA team as Communications Officer in March 2022. She helps look after CLAPA's website, social media pages, graphic design, newsletters, and other communications to the CLAPA community and supporters. Anna's background is in marketing, and she has worked both in the public and private sectors. She enjoys photography, digital illustration, and baking in her free time.
Email: [email protected]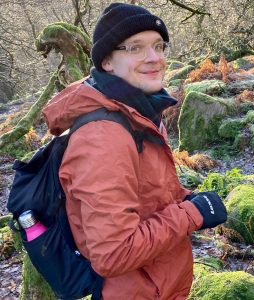 Jack Common
Data Officer
Jack joined CLAPA in July 2022. They look after CLAPA's data management, statistics, and reporting. Jack has a background in biology and outside of work is a writer and musician.
Email: [email protected]
Fundraising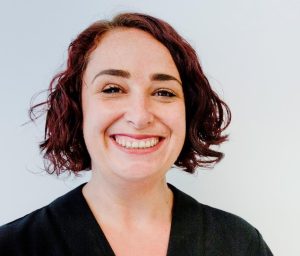 Mikaela Conlin-Hulme
Head of Income
Mikaela joined CLAPA in August 2022 as Head of Income, leading on income generation and donor care and stewardship and is part of the Senior Management Team. Mikaela has 15 years' experience in the fundraising and supporter care sector supporting a range of small and medium charities in the UK and abroad.
Mikaela has a little girl so has limited 'free time' but when she can normally be found baking or planning her next travel adventure! You can contact Mikaela with any fundraising idea or opportunity, she would love to hear from you.
Email: [email protected]
Rashna Choudhury
Fundraiser
Rashna joined in her role as Fundraiser in November 2019 and graduated with her Masters in Social and Community Psychology in 2018. In her role, she supports volunteers, fundraisers and anyone who would like to donate to CLAPA by aiding them with any information they need and answering any queries regarding Fundraising.
Email: [email protected]

Denise Robson
Trusts and Grants Fundraiser
Denise has been working for CLAPA since July 2016, bringing extensive funding experience to the role, and focusing on securing core funding from trusts and foundations. Denise works two days a week, generally Mondays and Tuesdays, from home in Tyne and Wear.
Email: [email protected]
Finance & Operations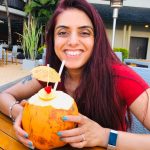 Shanta Assani
Finance Manager
Shanta joined the CLAPA Team as Finance Manager in July 2020.  Shanta brings with her over 20 years of Financial experience from both commercial and not-for-profit organisations.  She has worked in small and multinational businesses, in a range of industries.
Her skills range from day to day management of Finances to End of year Annual Reports & HMRC filing.  Shanta brings with her experience of financial Stock management, HR contracts, Payroll, Pensions, Leadership & Management mentoring, Operations, and Customer Services.
When not staring at spreadsheets, she's a busy mum of two teenagers, teaching martial arts, and training for her 4rd Dan in Karate!
Email: [email protected]
Christopher Allen
Feeding Service Administrator
Chris looks after our feeding service, including processing orders and sending them out to families and NHS Trusts. He works part time in the afternoons.
Email: [email protected]
Engagement & Services

Ellie Dale
Engagement & Services Manager
Ellie joined CLAPA in May 2022 as Engagement and Services Manager, supporting the Engagement and Services team, as well as being the Safeguarding lead, and having overall responsibility for volunteering at CLAPA and is also part of the Senior Management Team.
Ellie has over 20 years' experience working in the voluntary sector, in community development, fundraising, volunteer, project, and services management with a range of charities, mainly working across health and social care. Ellie is passionate about the work she does, supporting volunteers and staff, and started her voluntary sector journey as a volunteer herself.
During her 'spare' time, Ellie also makes jewellery, does yoga as often as she can, is passionate about wellbeing (hers and other people!) loves walking, cooking, and going to festivals. You can contact Ellie for anything around Engagement and Services development, safeguarding, and volunteering.
Email: [email protected]

Claire Evans
Children & Young People's Services Coordinator
Claire joined CLAPA in October 2014 and has worked in the voluntary sector since graduating from University with a degree in Special Needs and Inclusion. Claire is passionate about the involvement of children and young people in decisions which affect them and loves working with CLAPA's Children and Young People's Council, who influence the work we do and services we offer for children and young people born with a cleft. Claire also spends her time planning and delivering events for children and young people in the cleft community with the support of CLAPA volunteers and staff.
You can contact Claire for anything related to children and young people, whether you would like to join our volunteer team who support our children and young people's services, if you would like to find out about our plans for children and young people's events in the future or anything else. Do get in touch, Claire would love to hear from you!
Email: [email protected]
Mobile: 07792 772362
Gillian McCarthy
External Engagement Coordinator
Gillian joined CLAPA in October 2014 initially as the Scotland Engagement Officer and then as the Senior Regional Coordinator for Scotland from September 2015. She is now the External Engagement Coordinator.
Gillian has previously worked as a Speech and Language Therapist and in Project/Service Development with volunteers as well as running her own business. She has volunteered in several roles including mentoring, e-befriending, a member of the Children's Panel and a Childline Counsellor.
Email: [email protected]
Phone: 07586 045402

Daniel Richards
Advocacy Coordinator
Daniel joined CLAPA in January 2018 and has a background in social work and various roles in the third sector. Daniel currently coordinates CLAPA's advocacy service, responding to enquiries with information and guidance, and runs the Peer and Parent support service.
Email: [email protected]

Antonia Sinclair
Community Engagement Coordinator
Antonia joined CLAPA in April 2022 and is part of the Engagement and Services Team. Antonia's role is to work alongside volunteers and staff to organise and deliver a variety of online events providing support, information, entertainment, and a place to meet new people.
Antonia has worked and volunteered in the events industry for many years and has a passion for providing inclusive and diverse opportunities for all to get involved in. Antonia has a young son and enjoys performing at festivals with her husband and the rest of the band in her free time.
Antonia would love to hear from you, so do get in touch if you would like to find out more about the events we have going on, to suggest some ideas for future events you would like to see taking place, or if you would like to volunteer to support these events.
Email: [email protected]
Phone: 07718124612
Becky Croft
Adult Services Coordinator
Becky joined CLAPA in October 2022 as an Adult Services Coordinator and is part of the Engagement and Services Team.
Becky has over ten years of experience working within mental health services in the NHS and has a degree in Psychology and Sociology. Becky has previously worked as a Mental Health Nurse and has spent time volunteering within different charities and organizations. Becky is passionate about supporting people and will be creating events and developing the service CLAPA provides for adults in the cleft community with the support of CLAPA volunteers and staff.
When Becky isn't at work, she enjoys walks in the local countryside with her family, including two sausage dogs. You can contact Becky with any suggestions or questions about the Adult Services CLAPA provides.
Email: [email protected]