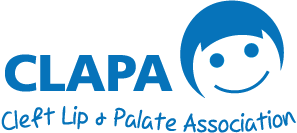 Adults
There are around 70,000 adults in the UK alone who were born with a cleft lip and/or palate. This section is for adults looking to continue their treatment or simply find out what is available on the NHS and beyond.
This section is for adults who were born with a cleft lip and/or palate. It aims to give a general overview of some of the issues that adults with a cleft may face and what can be done to help.
There are many other adults with a cleft just like you in the UK, so whatever you're going through, you're not alone. Some of them have told their stories which we have shared with you throughout this section, and you can read more by checking the adult stories tag.
If you would like to talk to another adult, you can get in touch with CLAPA to be matched with one of our trained Peer Supporters.

If you think something is missing from this section, please let us know in the comments or by getting in touch directly.
Please note that much of the information in this section will only be relevant to those in the UK entitled to care under the NHS.
While we have made every effort to ensure the accuracy of this information, it is subject to change and variation between regions. It should be taken as a general guide only, and should never replace advice and guidance from your health professionals.
In This Section
Many adults with a cleft will not be under the care of an NHS Cleft Team. You may have already been discharged when you were 16-20, or maybe your treatment took place before the Cleft Teams existed. Whatever the reason, you are entitled to treatment for issues caused by your cleft no matter your age.
This page goes through how you can go about returning to treatment and what options may be available to you.
Around half of all children with a cleft palate will need some form of speech and language therapy, but some adults with a cleft will have had very little or no speech therapy, or issues with their palate repair may mean their speech is still unclear.
In a 2014 survey conducted by CLAPA, 34% of adults with a speech issue indicated they wanted further treatment for their speech, but 65% of these did not know how to access it.
This page goes through common issues with speech and what can be done about them.
In a survey CLAPA conducted in 2014, 97% of adults with a cleft lip said they thought of themselves as having a 'visible difference', which is a feature of your appearance which is noticeably different from the 'norm', such as a scar or birthmark.
This page goes through what affect can a visible difference like a cleft scar have, and what can be done if you are unhappy with your appearance.
CLAPA receives many calls from adults with a cleft who are being asked to pay huge sums of money for private dental treatment because they don't know what they are entitled to on the NHS. This page looks at common dental and orthodontic issues faced by adults with a cleft and explains how you can go about getting treatment on the NHS.
How often is a cleft passed on to children? How can you find out more about your what caused your cleft? This page looks at the available research and explains how you can find out more about your specific situation.
If you look and/or sound a little different, chances are you've had to put up with some unwelcome stares or comments at some point in your life. This page goes through some useful techniques for coping with these, and explains what other resources are available to people like you.
Other resources
Emotional Wellbeing Q&A
During Awareness Week 2020, our Adult Services Manager, Kenny, hosted a live Question and Answer session on our Facebook page.
In this video recording, he breaks down the findings of a research paper that looked at emotional wellbeing in adults born with a cleft. The discussion covers topics such as self-perception, employment, and family and relationships. He also talks about the importance of discussing mental health and emotional wellbeing when it comes to cleft lip and/or palate, and details how CLAPA can help.
In the last section of the video, he answers questions submitted live by those in the CLAPA community who had tuned in.
If you have any questions about this recording or its content, please email [email protected].
---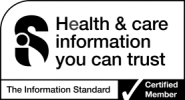 Published: November 2015
Next Review: February 2017
Source(s): Range of existing literature from CLAPA, including a leaflet produced by the Royal College of Surgeons in association with CLAPA. Various studies concerning the experiences of adults with a cleft were also used. Stories and suggestions from adults born with a cleft have been included throughout. Information from Changing Faces was also consulted. This information has been reviewed by cleft health professionals as well as CLAPA's Adult Voices Council.
If you have a comment or question about the information in this page, or would like to know more about the sources of this information, please contact Communications & Information Manager Anna Martindale at [email protected] or 020 7833 4883.