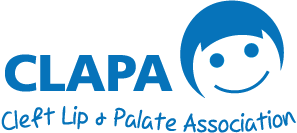 Sign up for one of our free online events for adults, including CLAPA Lounges and live Q&A sessions with cleft professionals.

Employment Webinars
Starting in Autumn 2021, we began hosting a series of live 'Employment Webinars' on our CLAPA Facebook Group.
These webinars are aimed at adults born with a cleft who may be looking to start their employment journey, who may have just joined a new workplace, or who are already in employment and want to gain some extra knowledge or find out more about dealing with difficult situations. You'll get the chance to ask questions and get advice and support from our trained volunteers with lived experience of cleft in the workplace.
We will focus on a different topic each month, starting with CV writing and applying for jobs, then preparing for interviews and interview techniques, preparing for your first day, and rights at work which will include dealing with difficult situations.
These sessions will be held on Zoom and will be streamed to our CLAPA Facebook Group.
Click here to access these recordings
Adults Lounge
CLAPA Lounge are online social events aimed at adults born with a cleft. Each session on Zoom is a safe space where adults who may share similar thoughts and feelings, and provides opportunities to build confidence and knowledge through sharing experiences.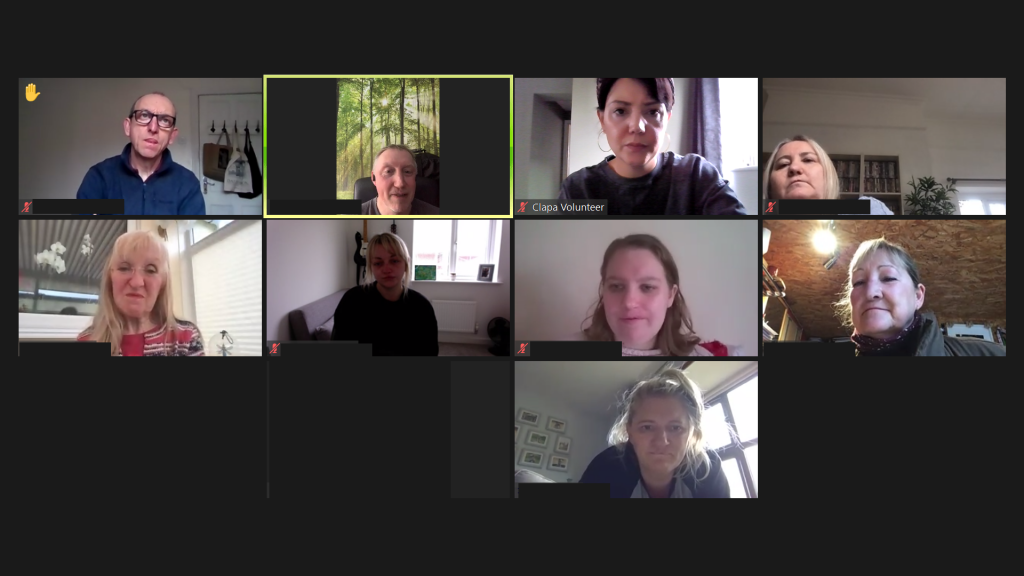 It was lovely to be with such a caring group of people. A very informative get together. I look forward to catching up again at the next coffee lounge.
Adults Focus Group
The Adults Focus Group will design a service delivery plan so that CLAPA can continue supporting adults. The group will also be exploring different methods to reach groups of adults who are not aware of the services CLAPA provides and what can be done to ensure we are meeting adults born with a Cleft Lip and/or Palate needs.
Adults Conference
The 2020 Adults Conference was unfortunately cancelled due to COVID-19. However, we are currently working on a virtual conference that will be held on 12th March 2022. This will be an engaging conference with speakers from cleft teams, researchers, adults born with a cleft and much more. More details to follow.
Live Q&As
CLAPA runs 'Question and Answer' events (Q&As) on topics where hearing from an expert is important, such as research projects or specific areas of cleft care.
These Q&As are streamed live onto CLAPA's Facebook page (link) through Facebook Live. You don't need to be logged into Facebook to watch these live streams, nor do you need to 'Like' our page, but if you do then you'll be alerted when a live stream is about to start.
We typically ask for questions to be submitted in advance and will post a simple, anonymous form on our Facebook Groups, as well as from the Events page (link). You can also ask questions during the stream itself, but you must be logged in and 'like' our page to do this.
These live Q&As generally feature a CLAPA volunteer or staff member asking questions of an expert on the topic, such as a surgeon or a cleft researcher. The expert will do their best to answer in a way that is helpful and accessible to the cleft community.
You can watch previous Q&As on our Facebook page or on our Vimeo page. We aim to upload a new version of the video with subtitles or transcripts once these have been completed; typically a few weeks later.
With these Q&As, we hope to make cleft care and research more transparent and easier to access for people affected by cleft. If you have an idea for a Q&A topic we could cover in the future, please get in touch at [email protected]