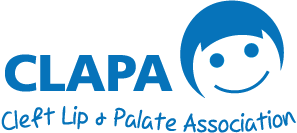 Events for children and families
Family Fun Sessions
Run by CLAPA Volunteers, these sessions feature a variety of virtual family-friendly activities like scavenger hunts, baking sessions and lots more. The sessions give families the opportunity to connect with others and have a chat in between activities or at breakout times. They're also great opportunities for children to interact with others who look and sound similar to them, and to build friendships in a safe space.
Whether the event involves running around your house to find objects as part of a scavenger hunt, dancing during an online party, or baking together – the focus is always on fun.
Check individual event listings to find out more about what we have planned, including age ranges and what you'll need to bring or prepare beforehand.
These sessions were created during lockdown, but we know that as restrictions ease families still hugely value the chance to connect regardless of geographical location.
Parents/carers must remain in the room during sessions to ensure we can safeguard children throughout the event.
If you have a particular idea for a theme or something fun you'd like us to do, please email (Joy) with your suggestions.
Baby Sign
CLAPA Baby Sign sessions run weekly for 6-week blocks, they are led by CLAPA volunteers and cover a variety of useful signs including alphabet and functioning language, colours, animals, emotions, food and drink.
This course is ideal for children born with a cleft 0-3 years, though children under 5 can also benefit.
Baby sign language is the use of simple hand gestures that match words you'd use with your little one, allowing them to communicate with you even before they learn to speak. We're so excited to offer these free sessions and we hope this mini-course, which uses BSL, will provide you with a useful insight into the world of baby signing.
Helen the volunteer was lovely, very relatable and made us feel very welcome. She taught the signs in a really clear and understandable way, often by giving us tips on how to remember the sign. Lots of repetition to help us remember. I enjoyed hearing how other participants were getting on and being able to relate to their issues which my other 'non cleft' mum friends are not experiencing.
Creative CLAPA
Creative CLAPA sessions are informal, accessible skill-sharing events designed to create conversation through creativity.
Each session features a different creative activity such as drawing or painting, but you don't need any prior skill or practice to take part. Our volunteer will take you through the creative process to reach a beautiful outcome while you chat about your own experiences with cleft or just listen in to others. There will be a slide show with instructions as well as a live demonstration for you to follow and you will be given a list of equipment needed for each session so you can make sure you have everything to hand.
These themed sessions are designed for different parts of the cleft community, so check individual event listings for more information.
One parent attending our very first Creative CLAPA session said;
'Amazing session! Katie was a great teacher and it was a real confidence booster! Thanks so much!'