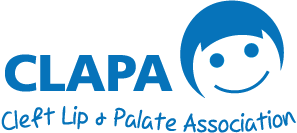 Events for children and families
Coffee Clubs
Run by CLAPA volunteers and with occasional guest speakers from NHS Cleft Teams, these sessions provide an opportunity for parents, carers and other key care givers. We focus of a variety of topics, with the more popular topics being repeated a few times a year. Topics covered so far include: starting primary school, preparing for surgery, dealing with diagnosis, explaining cleft to others and sessions specifically for grandparents.
We encourage people to share their own experiences as well as ask any questions they have/share their concerns. Our volunteers and guest speakers will do their best to answer these or suggest other avenues to find further support.
Antenatal Support Groups
Run by CLAPA Volunteers, these sessions are to provide an opportunity for all expectant and new parents and carers to meet regularly throughout pregnancy to create a support network, have a platform to ask questions, air any concerns they may have and know that they are not alone in this journey.
Please note, that this is not an antenatal class (normally provided by the NHS and many other organisations) however we will no doubt touch upon many related topics. We also strongly encourage you to continue to maximise all support that your local NHS Cleft Teams are offering.
At the end of the session you will have the option to go into breakout rooms with a few other attendees to get to know each other a bit more outside of the structured session time however this is totally optional.
Baby Sign
CLAPA Baby Sign sessions run weekly for 6-week blocks, they are led by CLAPA volunteers and cover a variety of useful signs including alphabet and functioning language, colours, animals, emotions, food and drink.
This course is ideal for children born with a cleft 0-3 years, though children under 5 can also benefit.
Baby sign language is the use of simple hand gestures that match words you'd use with your little one, allowing them to communicate with you even before they learn to speak. We're so excited to offer these free sessions and we hope this mini-course, which uses BSL, will provide you with a useful insight into the world of baby signing.
Helen the volunteer was lovely, very relatable and made us feel very welcome. She taught the signs in a really clear and understandable way, often by giving us tips on how to remember the sign. Lots of repetition to help us remember. I enjoyed hearing how other participants were getting on and being able to relate to their issues which my other 'non cleft' mum friends are not experiencing.
Live Q&As
CLAPA runs 'Question and Answer' events (Q&As) on topics where hearing from an expert is important, such as research projects or specific areas of cleft care.
These Q&As are streamed live onto CLAPA's Facebook page (link) through Facebook Live. You don't need to be logged into Facebook to watch these live streams, nor do you need to 'Like' our page, but if you do then you'll be alerted when a live stream is about to start.
We typically ask for questions to be submitted in advance and will post a simple, anonymous form on our Facebook Groups, as well as from the Events page (link). You can also ask questions during the stream itself, but you must be logged in and 'like' our page to do this.
These live Q&As generally feature a CLAPA volunteer or staff member asking questions of an expert on the topic, such as a surgeon or a cleft researcher. The expert will do their best to answer in a way that is helpful and accessible to the cleft community.
You can watch previous Q&As on our Facebook page or on our Vimeo page. We aim to upload a new version of the video with subtitles or transcripts once these have been completed; typically a few weeks later.
With these Q&As, we hope to make cleft care and research more transparent and easier to access for people affected by cleft. If you have an idea for a Q&A topic we could cover in the future, please get in touch at [email protected]
Family Fun Sessions
Run by CLAPA Volunteers, these sessions feature a variety of virtual family-friendly activities like scavenger hunts, baking sessions, online games and sing-a-longs. The sessions give families the opportunity to connect with others and have a chat in between activities or at breakout times. They're also great opportunities for children to interact with others who look and sound similar to them, and to build friendships in a safe space.
Whether the event involves running around your house to find objects as part of a scavenger hunt, dancing during an online party, or baking together – the focus is always on fun.
Check individual event listings to find out more about what we have planned, including age ranges and what you'll need to bring or prepare beforehand.
These sessions were created during lockdown, but we know that as restrictions ease families still hugely value the chance to connect regardless of geographical location.
Parents/carers must remain in the room during sessions to ensure we can safeguard children throughout the event.
If you have a particular idea for a theme or something fun you'd like us to do, please email Antonia with your suggestions.
[A Zoom screen showing 9 people making signs, some have babies on screen with them, and led by two women in blue CLAPA t shirts.]
Wellbeing Sessions
It's important to ensure that parents and carers are looking after themselves as well as their children. We run a variety of online events all focused around promoting positive wellbeing. These events are run by volunteers and guest speakers and include virtual massage, yoga, mindful art classes and Mental Health First Aid sessions.
One parent attending a mindful art class said;
'Amazing session! Katie was a great teacher and it was a real confidence booster! Thanks so much!'