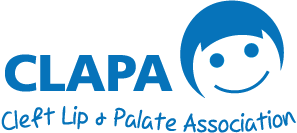 Thank you for your interest in fundraising for CLAPA! Our work to support children, adults and families affected by cleft in the UK relies on the dedication, creativity and generosity of our incredible fundraisers and supporters.
From virtual challenges and socially distanced bake sales in your local area to raising funds and awareness at work or school, there are so many ways you can support CLAPA! You'll find lots of inspiration, ideas and information below to help get you started. If you have any questions or want to chat through your ideas, you can get in touch with our friendly team by emailing [email protected]
Captain Tom 100 – do it your way!
From Friday 30th April to Monday 3rd May, we're all invited to take on any challenge around the number 100 in celebration of what would have been Captain Tom's 101st birthday weekend! Could you do 100 steps, hop 100 times around your garden, bake 100 cakes or write a 100-word poem? Whatever you can think up, there's so many ways you can make keep our vital services going.
Looking for inspiration?
If you are looking for ideas, our fundraiser stories are a brilliant place to start! Read about the creative ways our amazing community have been supporting CLAPA by clicking on the button below.
Fundraising stories, amazing ideas and top tips to get your fundraising off to a flying start!

You've got an idea - now what? Find out how to smash your target, whatever you're planning.
Want to make a direct donation or set up a direct debit? Head over to our donation page to find out more.
Donate to CLAPA