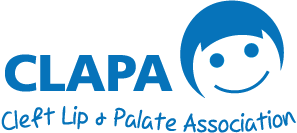 Research into Cleft Lip and Palate is increasing every year, and this is important because good research helps Health Professionals, Patients and their families learn about the best way to treat cleft lip and palate. This section of the website is designed to help you understand cleft research and how you can get involved either as a participant or as part of a research team.
The involvement of patients and their families in research is vital to make sure that the right things are being researched in the right way.
Throughout these pages we talk about Involvement and Participation – Involvement is where you are helping to run the research and Participation is where you are being looked at as part of a study.
This section of the website was put together with the help of Dr Jules Scott, Consultant Orthodontist and Lead Clinician for cleft lip and palate at Plymouth Hospital. Many thanks to her and the other health and research professionals who made this section possible.
We want to make sure these pages work for you, so if you have any issues or suggestions on how we can improve, please do get in touch or leave us a comment at the bottom of the page.
What is Research?
Research is a scientific way of looking at why and how things happen. When we talk about research in health care we are normally referring to studies that look at how we can provide patients the best possible care.
Clinical research is the way that we improve treatment for patients. Medical professionals use results from clinical studies to compare current treatments with new ones which may be better, so they can keep improving the care they give their patients.
Research studies are carried out all over the world and the research teams publish the results of these studies in scientific journals.
Over the last few years the number of research studies relating to cleft lip and palate has increased. The chart below shows how many studies were published each year from 1990 to 2012.
There are two general types of research. Quantitative research collects measurements of things and normally involves lots of numbers. Qualitative research does not involve measuring things. It collects lots of information about things and tells a story using this information.
In the past, most research in CLP was quantitative, but there has been a move over the last few years so there is now more qualitative research going on. This is good as it allows us to learn about people's experiences and perceptions of healthcare. When used together in one study quantitative and qualitative research is often called mixed methods research.
There are a number of exciting new initiatives in the world of cleft research such as the Cleft Collective, which CLAPA is proud to support.
Research from Start to Finish
What happens after someone thinks of a question they want to know the answer to? Here, we've laid out the process from the first thought to the results and changes in care.
1. Think of a question
Thinking of a question can sometimes be easy and sometimes very challenging.
Read more about asking research questions
2. Work out how to answer the question
Once the research team have a question they have to think carefully about how they are going to answer it. There are lots of different research methods and they all have their own advantages and disadvantages.
3. Write a protocol
Once the research method has been chosen the research team have to write a research protocol. This explains in lots of detail what the question is they are trying to answer, how they are going to do it, who will be involved and what they are going to do with the results.
4. Get approval
Most studies require ethical approval before they can go ahead. There is a National Research Ethics Service (NRES) in the UK that works to protect the rights, safety, dignity and well-being of research participants . It also facilitates and promotes ethical research that  is of potential benefit to participants, science and society.
Studies must be approved to make sure that they are safe and that the people involved will be treated well. Applications normally go through a central process called IRAS (The Integrated Research Application System). Applications for approval and ethics are very long and take lots of time to complete.
Even if a study is given approval from NRES and IRAS it often needs to be approved in the Research and Development (R&D) team in each hospital which is involved before the study can start. This can slow down the start of research, especially if a number of hospitals or study sites are involved.
5. Get funding
In addition to approval the researchers also have to apply for funding, so that their study is paid for. An application is often made for a grant, which will pay for the study. There can be a lot of competition for money to fund studies and researchers are not always successful the first time.
6. Run the study
Running the study is where the action happens! It depends on the design of the study, but this is where the data is collected.
7. Analyse the results
All of the data that is collected from the study is analysed. Quantitative (numbers) and qualitative (words) data can be managed in special computer packages. Commonly used packages for quantiative data are SPSS and Stata. For qualitative data NVivo is a popular package.
After looking at the data in this way the researchers can start to work out what the results mean to patients and the clinicians looking after them.
8. Communicate the results
The results from a study need to be communicated to other people so that they can be used to improve the quality of care that is provided to patients. Results are sometimes presented as a poster or a spoken presentation at a meeting i.e. National or international conference. Most researchers aim to get their work published in a peer reviewed journal.
9. Make changes
Clinicians need to read publications and consider outcomes of research carefully. They need to critically appraise the work , which includes considering whether the results are applicable to their own patient group.
For a more detailed look at this process, check out the INVOLVE website.