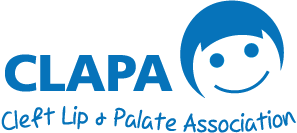 CLAPA is committed to strengthening links between the cleft community and cleft researchers. This includes keeping our community up to date about the latest research and how they can get involved, as well as helping researchers make their studies accessible to all.
We believe patient and public involvement (called 'PPI') in research is absolutely vital to make sure the right things are being studied in the right way, and we have been thrilled at the commitment of research teams in recent years to involving the cleft community at all stages of their work.
This section of the website goes through how people in the cleft community can get involved with research, both as a participant, and as part of a team evaluating how the research is designed in the first place. It also goes through how CLAPA can help researchers with publicising their projects and making them more accessible to the cleft community.
Latest research findings (list)
Find a project to get involved with (list)
Research Projects:
The CRANE database records information about children and adults born with cleft lip and cleft palate in England, Wales and Northern Ireland.
The Cleft Collective is the largest cleft lip and palate research programme in the world.
CLEFT is a small UK charity funding research into the causes and treatment of cleft lip and palate. They also support cleft teams in several low income countries, which currently include Bangladesh, Sri Lanka, Upper Egypt and Uganda.
The James Lind Project – the Top 12 Unanswered Questions
The top 12 unanswered questions about cleft lip and palate research were compiled by the James Lind Alliance in consultation with people affected by cleft.
Thanks
This section of the website was put together with the help of Dr Jules Scott, Consultant Orthodontist and Lead Clinician for cleft lip and palate at Plymouth Hospital. Many thanks to her and the other health and research professionals who made this section possible.