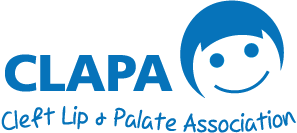 Get Started
Not sure how to get started with your fundraiser? Follow these tips to help you start planning.

Thank you so much for considering raising money for CLAPA.
Our vital services supporting families like Rachel's are only possible thanks to the generous donations we receive from kind individuals like yourselves.
Download the Little Guide to Fundraising
Plan What To Do
Whatever your interests – from video gaming to knitting, photography to cake baking – you can turn these into a fundraising event. Some of our most popular fundraising ideas include:
Themed fancy dress or onesie days
Holding a cake sale of 'bake off' competition
Choosing CLAPA as charity of the year
Taking on a sponsored challenge
Personal challenge
Family fun day
This is your opportunity to get creative! Whatever you'd like to do, our friendly fundraising team are committed to supporting each and every one of our fundraisers every step of the way.

Where To Fundraise
Think about where you would like to fundraiser, and who you would like to involve. Places you could fundraise include:
School
Work
Sports club
Uniform group
Philanthropic group
At home
Spread The Word
Making sure people know what you are up to and who you are fundraising is essential to help boost your fundraising total! Here are some different ways you can spread the word about your fundraising:
Social Media
Emails
Letters
Posters, in local shops, schools or your staff room. (Don't forget to ask permission
on first!)
Word of mouth, tell as many people as possible that you know and ask if they can help spread the word about your fundraising efforts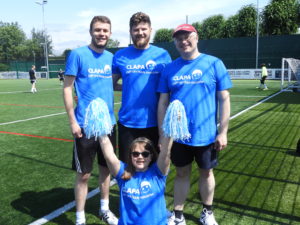 How CLAPA Will Help
Here at CLAPA we have a friendly and dedicated fundraising team that is happy to help you every step of the way! We have recently created a new Fundraising Pack to help guide you through putting on your own fundraising event- however you decide to do it!
You can request a free 'Little Guide to Fundraising' from the order form below. This pack will help to guide you every step of the way on your fundraising journey. They can be sent to you via email (as a downloadable PDF) or via the post.
Request your free Fundraising Pack here
CLAPA is also happy to provide free materials and resources for your event. Information about this can be found inside the Fundraising Pack, or here.
Need Some Inspiration?
If you haven't made your mind up yet, you may find some inspiration with what other fundraisers have done previously. Check out our Fundraising Stories to read how they got involved.
You can be sure that your donation will provide essential support for the cleft community. Just £20 could provide a 'Welcome Pack' for a family of a newborn baby with a cleft. This pack includes specialist feeding bottles and teats, along with important guidance and information about the path that lies ahead. However much you raise, you can make a real difference.
If you would like more information about how you can get involved, please contact our Fundraising Team by emailing

[email protected]

or call the office on 020 78333 4883.
Help make a difference to families like Rachel's. To receive your CLAPA Fundraising Pack
Click Here