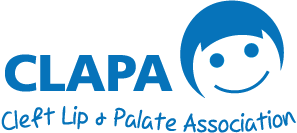 Events
Check out our upcoming online events this summer!

August CLAPA Quiz
Join us on the 3rd August at 7pm for our monthly CLAPA quiz!
Click 'going' here to register your interest and head to our Facebook page on Monday 3rd with your general knowledge ready for the test! The questions will be family-friendly and suitable for all ages, and we hope to see you there.
Facebook Live Q & A: Cleft and Physical Wellbeing
We are delighted to say that on the 10th August at 8pm, we will be heading to Facebook Live for our second ever live Q & A, as part of our Adult Services Project.
Join Kenny, our Adult Services Manager, and Kate, our Communications and Regional Support Officer, for a discussion on cleft and physical wellbeing, and tune in with any questions you might want answered on this topic.
Click 'going' on our Facebook event here for a handy reminder to tune in on the day!
If you missed our May Q & A on Emotional Wellbeing, you can find out more and catch up here (the video is at the bottom of the webpage).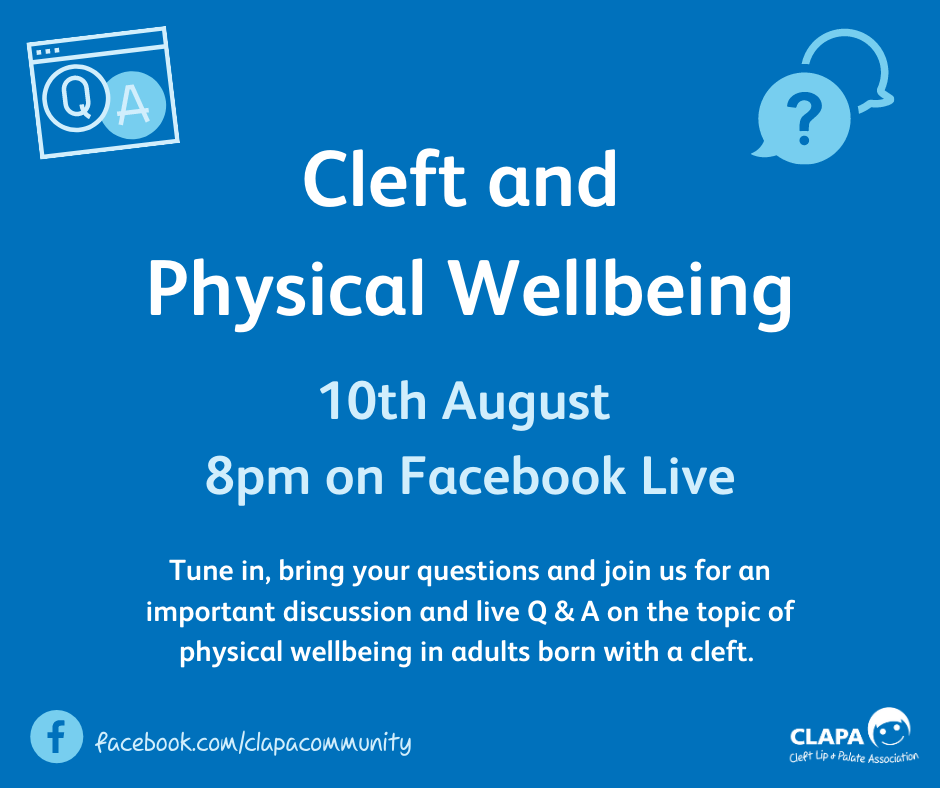 CLAPA Coffee Club: 'Early Years Repair Surgery'
Join us on Monday 17th August at 7pm for our August Coffee Club on the topic of "Early Years Repair Surgery".
This Coffee Club will be a great chance to connect with others, ask questions about first surgeries and share your experiences in a friendly and non-judgemental setting. You are also welcome to just listen in to the discussion if you'd prefer.
Find out more and register for free here.