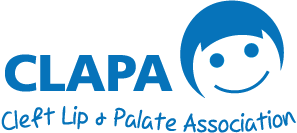 Come and join us for an early evening of Festive Fun! Meet other families affected by cleft lip and palate in a relaxed atmostphere with exclusive use for CLAPA of Jump: "Bristol Jump has enormous adventure play-frames: a space zone, a galleon and an enchanted castle. At 22,000 sq feet it is the largest dedicated indoor soft play centre in England and we're only tucked away in the back of Cribbs Causeway!  here are also huge inflatables, an indoor football pitch, and an enormous zone just for toddlers." Party Games Activities A meal with meat and vegetarian options for attendees aged under 16 (please choose meal on booking form) A cafe available for the rest of the family to purchase refreshments Parking is available. More information on the location can be found here:http://www.123jump.co.uk/our-bristol-site.html  Tickets are £5 for a group of two adults and up to three children under 16. Additional places can be booked at £2 a head. A small charge is made to attend this event to contribute towards some of the costs of running the event, the balance will be paid for by CLAPA.   If the cost of attending would prevent you from coming please contact [email protected] as Kate, the Regional Engagement Officer, is happy to assist. Places are limited.  If you wish to attend then please book your tickets now to avoid disappointment.  If you change your mind or your plans change then please cancel your place so we can offer it to someone else.  Places at an event such as this are valued at over £10 per child and as places are paid for in advance we do not get refunds for anyone who cancels/doesn't turn up.  Please do give someone else the opportunity if you can't make it. This is one of 3 winter events we are running across the South West and South Wales so if you can't make this date be sure to check our other events.   Plymouth on Saturday, 30 November Cardiff on Saturday, 7 December Bristol on Saturday, 14 December We look forward to welcoming you on the day!

It's beginning to look a lot like Christmas! We hope you can join us for our annual CLAPA Glasgow Christmas Party at the Glencairn Venue, Rutherglen, Glasgow. Fun and games for all ages including : Disco and games Raffle and other fundraising activities A special visit from Santa! The venue offers free parking. A buffet will be provided for adults and children, and drinks can be purchased at the bar. The Christmas season brings many reasons to celebrate and gather. However, places are limited, and to ensure as many families as possible can benefit, we ask that you bring immediate family members only. This event is kindly funded by BBC Children in Need, so places are free! But to continue our work in Scotland all year round, we rely on the generosity of people like you who believe in what we do. Any donations made when booking this event, or on the day itself, will go directly towards funding our work in Scotland. Please book early to avoid disappointment, and remember those dancing shoes! If you have any questions or for further information, contact  Jayne on [email protected]  Gillian on [email protected] 

This development day is annual training for new and existing Parent and Peer Supporters. The day will give you the chance to share your experiences, explore your role with your peers, consider challenges and ways to overcome them and to learn about CLAPA processes and good practice.  If you have any questions about the day please contact Daniel [email protected] or 07772 684398 alternatively Cherry [email protected] or 07985 538982 We will look forward to seeing you!