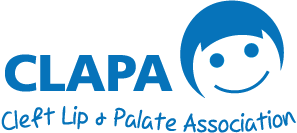 Ideas to help your company fundraising

There is a range of ways your company can get involved with CLAPA, and we can develop bespoke partnerships to suit your needs. Here are just some of the ways you can support us:
Charity of the Year
You can adopt CLAPA as your Charity of the Year! We'll work with you to develop a partnership that meets your needs while demonstrating your commitment to corporate social responsibility to your staff, customers, and the local community.
We can engage your staff in an exciting programme of events, fundraising activities, and volunteering. This will help to develop skills and boost staff morale, all while supporting a cause they can really get behind.
Your company has many benefits in developing a Charity of the Year partnership with CLAPA. You can contact our Head of Income, Mikaela Conlin-Hulme ([email protected]), to find out more.
Staff Fundraising
Encouraging your employees to get involved in fundraising is a fantastic way to build team spirit and boost morale.
Here are a few easy ideas to help you get started. You could ask your staff teams to:
Organise a onesie day or themed fancy dress day
Indulge their sweet tooth and hold an office Bake Sale
Take part in one of our Challenge Events
Show off their competitive spirit and hold a quiz night
Encourage their colleagues to sign up for the All Weather Lottery
To find out more about how other supporters have raised money, please check out our Fundraising Stories
Volunteering
Why not offer your employees the opportunity to sign up to become a CLAPA Helper, getting involved in our one-off opportunities and events? They won't need formal training, so they can pick and choose roles that suit them and their availability. Some roles include bucket collecting, event stewarding, or helping at our London office.
As part of a Charity of the Year partnership, we can explore how your company can provide pro-bono support or strategic volunteering opportunities.
Sales Fundraising
Your business has the power to make a positive impact on CLAPA services. Whether you're a sole-trader, small business or larger organisation, we've partnered with Work for Good to make it even easier for you to support the UK's only Cleft support charity. By raising funds through your sales, you can sustainably support CLAPA and make a real difference to the lives of everyone affected by Cleft in the UK.
We're excited to share with you that we've teamed up with small business fundraising platform Work for Good, who make it super easy for your small business to donate to us through the sales of your products and services, and help us keep track of your wonderful support. To support us through your sales, you must have a Commercial Participation Agreement, which is created through the Work for Good donations form. Once this agreement is in place, you'll be able to publicise your giving and share your support for CLAPA  to your customers, clients and employees.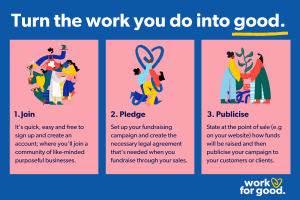 Payroll Giving
Payroll Giving is an easy and effective way of giving to CLAPA. Donations are taken before tax, giving employees immediate tax relief on their donations. You could try running a 'Final Hour Appeal,' where employees donate the last hour's salary of the month or year to CLAPA.
Through this form of pre-tax donating, we receive the donation before you would have paid tax on it. This means it costs less, and your support goes so much further – helping fund support for everyone affected by Cleft in the UK.
For example, as a 20% taxpayer if you donate £10 it costs you only £8 from your take home pay, but  CLAPA receives the full £10. If you are a higher rate taxpayer a £10 donation will cost you £6, or maybe as little as £5.50. £10 per month can help fun 2 specialist MAMA bottle for a new family.
For more information please do email [email protected]
Challenge your colleagues
Fancy getting the competitive spirit going in your workplace? Why not get together a team to take on a challenge for CLAPA? We have a range of challenges to suit everyone, so whatever your interest and level of experience, we can find something that works for you and your team. Find out more here. 
Why choose us?
CLAPA aims to create meaningful partnerships which engage your employees while meeting your community and business objectives.
By supporting CLAPA, you'll not only be helping to support young people, adults, and families affected by cleft, but you'll also experience a range of benefits for your company. These include:
Empowering your employees and boosting staff morale
Team building activities can encourage creativity and increase performance and commitment
Actively using your employee's key skills and helping to develop new ones
Promoting a positive public image with customers, business partners, and the wider community
How we can help
To speak to us about how your company can support CLAPA, or to find out more about how we help support the cleft community around the UK, please email [email protected] or call 020 7833 4883.