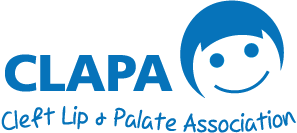 Isle of Wight Challenge
29th – 30th April 2017
Great challenges need great settings – and there's none better than the Island's stunning coastal path. Past the famous Needles, Cowes at half way, on and right around the Island for a full 106km – with spectacular coastlines, dramatic white cliffs, sandy beaches and many ups & downs! You'll be taking part with up 2,000 other walkers at a pace that suits you. Some people will jog parts, and quite a few will run the whole course ultra marathon style.  It's tough, but achievable, and highly rewarding. So why not start a journey – get fitter, push yourself – join us for a real challenge and an unfogettable Bank Holiday weekend!
Visit http://www.isleofwightchallenge.com/the-challenge for more info and costs.
Trek Fest – The Beacons
3rd – 4th June 2017
TrekFest 'The Beacons' will test you to your limits – it's a life changing experience that will uncover strengths that you never knew you had. You can register to complete 50km or 25km – choose a charity, choose a distance and take on TrekFest!
When you sign up for TrekFest 'The Beacons', you will be signing up to take on the ultimate UK charity challenge, located in the beautiful Brecon Beacons, one of the most stunning environments the UK has to offer. TrekFest 2017 will deliver an emotional, fun and life-changing experience – you will discover another side of yourself while raising money and awareness for any charity that you choose. Whether you're a first timer or a hardened TrekFester; whatever your reasons for signing up; whatever you hope to achieve, TrekFest will prove to you that anything is possible.
Visit https://www.globaladventurechallenges.com/uk/trekfest-the-beacons/#trek for more info and costs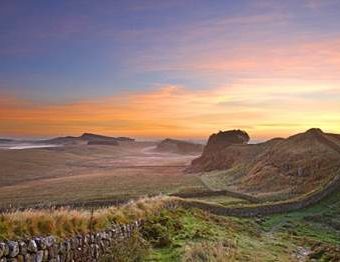 Hadrian's Wall Trek
16th – 18th June 2017 or 8th – 10th September
Challenge yourself to trek for charity along 25 miles of Hadrian's Wall – one wall, one epic charity challenge in just one weekend!
Hadrian's Wall was built in AD122 on the orders of the Roman Emperor Hadrian, and stretched from the East to West coasts of Britain, from Bowness on Solway in the West to Wallsend in the East.
This most ancient of charity treks takes us from Lanercost Priory to Brocolitia, encompassing some fascinating ruins. It is the most remarkable Roman monument in the country, and quite unique throughout the former Empire. Now a UNESCO World Heritage Site – which cuts through Northumberland National Park, Hadrian's Wall attracts trekkers from all over, as it offers great challenging walks, filled with a stunning backdrop and history.
For details of how to conquer the wall visit https://www.globaladventurechallenges.com/uk/uk-hadrians-wall-trek/#trek
Life Changing Challenges
If you've ever wanted to take on a challenge that will test your endurance, dedication and give you some incredible stories to tell – now's your chance! Life Changing Challenges can offer you a range of great adventures based both in the UK and abroad so so you're sure to find an escapade to suit you!
Whats On Offer:
The 3 Peaks Challenge
Jungle Trek through Thailand
Climbing Mount Everest
Kilimanjaro
Everest Base Camp
Machu Picchu
Mt Elbrus
For a spectacular challenge that's also close to home, why not try the Lakes Biggest and Longest Challenge – an intense 24 hour crossing of the Lake District National Park, involving canoeing, cycling, walking, scrambling and even abseiling! And if you can still smile after all that we'll be very impressed!
For something a bit more mellow but just as impressive, how about taking on the Just Walk challenge? It takes place in Sussex overlooking the beautiful scenery of the South Downs and is now in it's 9th successful year! Choose a distance to suit your fitness level or goal – 10km,  20km, 40km or the BIG 60km!
If any of this sounds like your kind of event, get in touch with us at [email protected]!