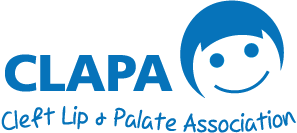 Awareness Week 2018: Shirley-ann and Beth's story
For parents and children alike, the first day of school is a time of excitement, nerves and uncertainty. For children with a cleft, it might be the first time they'll be on their own around others their age who aren't used to the differences in how their cleft makes them look or sound.
Questions, comments and stares from curious classmates are something many children with a cleft experience at one time or another. It's important for parents to talk to their children about their cleft to help them explain it confidently when they need to, but schools and teachers also have a big role to play.
Children with a cleft may look or sound a little different to their peers, but most won't be affected by any other condition and are just as capable as any other child. By understanding the barriers a child with a cleft might face at school and learning how to give them the right support, teachers can make a huge difference.
CLAPA has produced a short guide for teachers to help them support children with a cleft in their class. Download the guide here (PDF). There's more information on our website.
Another idea is combining an awareness-raising lesson or assembly with a fundraising event. By holding a cake sale, non-uniform day, sponsored silence or some other event, you're raising awareness of cleft as well as vital funds for CLAPA. For children who want to talk about their cleft but might be nervous about all the attention, this can be a good way for them to present it to the rest of the school. Look out for CLAPA's Guide to Fundraising at School coming very soon.
Missing School for Appointments
84% of parents of children with a cleft told us they'd had to remove their child from school to attend a hospital appointment. It often isn't possible to schedule these outside of school time, and sometimes a lot of travel is involved, so parents are left with no choice. Only 28% said there was enough support at school for children with frequent appointments like these.
38% said they worried their child was missing out on their education, and 42% were concerned that their child would be upset at missing out on rewards for good attendence. Many schools have an attendence policy which doesn't take into account children who have to miss lessons for vital appointments.
Other Issues
Children with a cleft can have ongoing issues with speech and hearing, both of which can affect participation in class, and some may have concerns about their appearance which can lead to low self-esteem. CLAPA's work aims to help children and their families overcome these barriers, and we believe that with the right support there's no reason a child with a cleft can't grow up just as happy and healthy as any other.
Awareness Week 2018
Cleft Lip and Palate Awareness Week is the perfect opportunity to talk about cleft with teachers, a class, or even the entire school! If you're inspired by the stories we've shared this Awareness Week and want to help your school get #cleftaware, please get in touch or check out our resources at the bottom of the page.
Shirley-ann and Beth's story
Like most parents, Shirley-ann's first concern when her baby was born was; "Is she healthy?"
Before meeting baby Beth, she and her husband Mitchell didn't know anything about cleft lip and palate, and certainly didn't know their daughter would be born with one. Beth had kept her face mostly hidden in scans during pregnancy, so her cleft came as a complete surprise.
Once the emergency C-section was over with and Shirley-ann held her baby, she felt relieved. Whilst Beth may have looked different than her family had been expecting, she was healthy, and Shirley-ann was delighted.
"I got over the shock quickly, but I think it would have been good to know more information about what cleft was so that I could have been more prepared," Shirley-ann explains.
A Cleft Team representative joined them afterwards to talk them through what was to follow. She and Mitchell learned all about cleft, and how it affects babies born with the condition in the UK as they grow up. Before this, they had never met anyone who had been born with a cleft or whose baby was affected.
With 1 in 700 babies born with a cleft in the UK each year, the condition is both more common than most people realise and rare enough that few people who have not been directly affected are aware of its existence. Later, as Shirley-ann spoke with her mum, she learned it was more common than she'd known. Her mother had worked as a specialist care practitioner for a number of years, and her awareness and matter-of-factness about cleft helped a great deal. As a result of her own experience and understanding, Shirley-ann's mother was also able to explain the situation to Beth's dad's side, reassuring them as well.
As well as coming as a surprise to Shirley-ann and her husband, a lack of public understanding of cleft could make her family's situation difficult to explain to others. She remembers a couple of unpleasant incidents when strangers were rude, one instance in particular when a stranger in the street treated baby Beth like a "freak show" attraction for his children. Thankfully, she remembers most people being very accepting.
Shirley-Ann remembers that another difficulty in those early months was feeding. Beth could only feed in short bursts, so to make sure she was getting all the nutrients she needed, Shirley-Ann had to feed her much more often.
"It felt like every other hour until her operation," she recalls.
The first of Beth's operations, to close the gap in her lip by stitching together the tissue that hadn't fused before she was born, took place that winter. Shirley-ann explained how she found it difficult whilst holding Beth as she was put under anaesthetic, though the hardest part was Beth's recovery.
"It would've been nice to have more preparation," Shirley-ann admits. "Her face was so swollen. We didn't expect that at all."
She remembers that as the worst of Beth's operations.
"We were just thinking 'What have we put her through?' It was such a relief after a few hours when the swelling went down."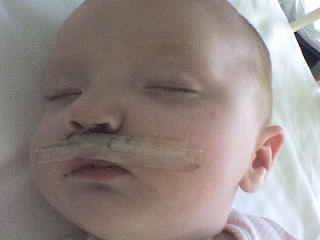 Shirley-ann goes on to describe what a strange feeling it was for all of the family to see Beth's new smile for the first time. Beth has a brother who is a couple of years older than she is and Shirley-ann remembers her son including Beth's cleft in his childhood drawings. He had accepted his sister's cleft very quickly. Soon the family got used to and loved Beth's new smile, just as they had the smile she was born with.
"It was a 'good' different," Shirley-ann remembers. "Just a change."
The family first found out about CLAPA from the Glasgow Dental Hospital. Staff there put them in touch with Gillian McCarthy, CLAPA's Senior Regional Coordinator in Scotland, when Beth was eight-years-old.
During the first years of hospital visits, Beth was still so small and, while it was a hard time for the rest of the family, Beth was too young to understand or remember her surgeries. By the time it came to her alveolar bone graft surgery to help her adult teeth grow properly, Beth was older and more aware of what was happening.
Her parents worried that this was frightening for her, but were grateful to have met other families through CLAPA so Beth knew other children in similar situations. This meant that Beth had someone to answer her questions, like what she would be able to eat after surgery and what to expect. Attending CLAPA events during the past few years helped Beth to make friends from all across Scotland who were also born with a cleft. Visiting from Glasgow and Aberdeen, these friends come to Beth's home for sleepovers, often chat over the phone, and regularly write to each other as pen-friends.
Through this, Shirley-ann has also made a group of new friends herself. She and these fellow parents share experiences and advice, passing time together around town while their children catch up at CLAPA events for young people nearby. Their support extends online as well and Shirley-ann knows she can always pick up the phone when she needs someone to speak to.
Beth herself didn't realise she had been born with any kind of visible difference until she was around five-years-old.
"When she saw a child on the TV with a cleft, she asked about it. I told her she had one too and she couldn't believe it." Shirley-ann laughs at the memory. "I had to pull out old photos to show her and explain."
As Beth has grown up she's learned more and more about her cleft journey and now her and her mum can talk about everything.
Speaking to Beth, now ten-years-old, it's clear that being born with a cleft has not held her back. She speaks cheerfully about school and is excited to tell her story.
"I'm fine to talk about it at school if people ask," she explains. "I don't worry about explaining everything. I just tell them 'this is something I was born with'."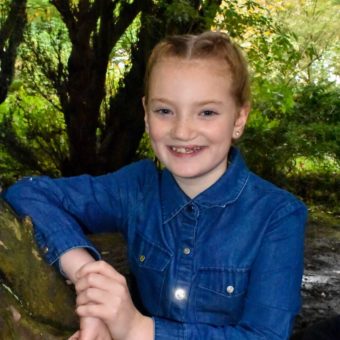 As she gets older, Beth is keen to share the story behind her life so far. She wants to be able to show other children born with a cleft that things will be alright and to help them avoid worrying. She describes how she is in the early stages of putting together a scrapbook, full of notes, clippings, and photographs. She hopes this will help to teach other children more about what growing up with a cleft is like and will be a source of comfort and support to her peers. She is acting as a buddy to a young girl in nursery at the moment as well, who was also born with a cleft.
"All the children involved with CLAPA are very caring," Shirley-ann notes with admiration.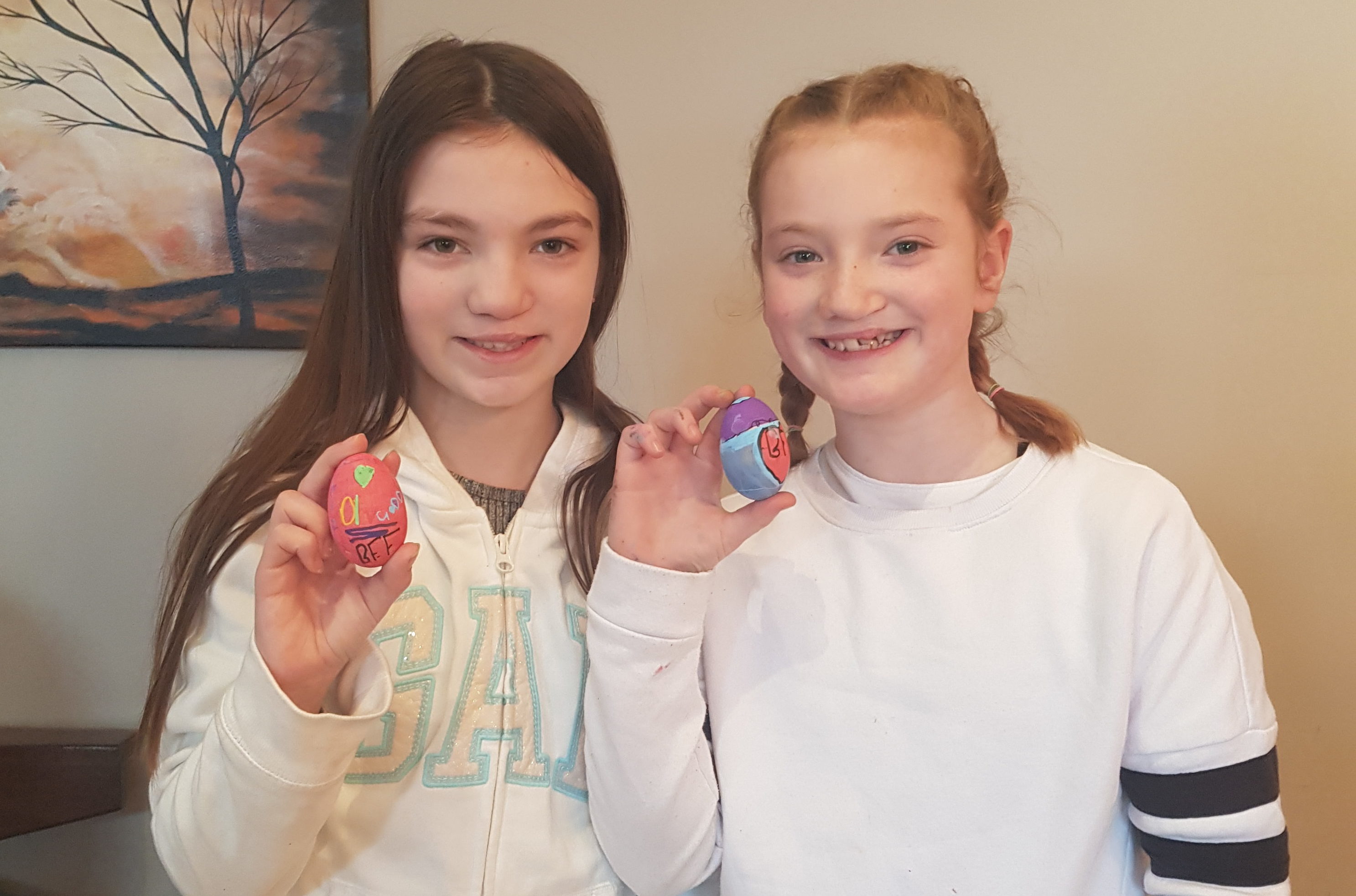 Meeting others born with a cleft has been very important to Beth.
"When I was younger I thought I was the only one and I'd think 'Why have I got this?'" She explains. "Meeting other people like me makes me happy and feel not alone."
Her favourite CLAPA activities are the Residential Weekends. On these trips she gets to take part in teambuilding activities, make campfires, toast marshmallows, and spend time with her friends.
"They're always a lot of fun!" Beth says.
She admits she wishes she'd known more about cleft earlier in her life, rather than finding out from the TV. When asked if she has any advice she would offer to other children affected by cleft, she is quick to reply.
"Stay positive, remember you're not alone. Stay strong. 'CLAPA strong', I like to say!"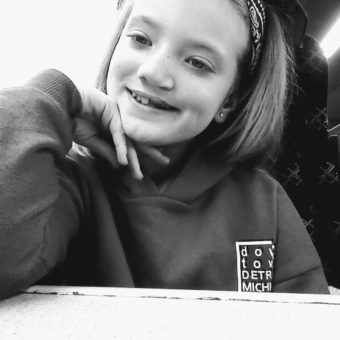 Its two years now since the family attended their first CLAPA event. They met other families affected by cleft and spent the day sledging and playing in the snow. Beth's brother went with her too and it helped him understand what she was going through.
"They're really close," Shirley-ann says. "He gets very worried about her operations. This kind of support really does help the whole family."
When asked if there was something she wishes she and Mitchell had been told back on that first day in the hospital, Shirley-ann considers what advice she would offer other parents in their situation.
"I'd want to tell parents that a cleft won't hold their child back. People can be cruel and operations are hard but there is worse out there. I count my lucky stars."
Giving Back
On 29th April 2018, Beth and her family completed the Glasgow Kiltwalk to raise money for CLAPA. You can show your support and help us reach more family's like Beth's for years to come by donating on their Just Giving Page.
Beth's story has also been featured in the Daily Record Newspaper.
"The charity does so much for us," says Shirley-ann in the paper, "Beth goes to a residential weekend every year and the cleft children have a Christmas party too and family days out too with other cleft families. We just wanted to do something for them because they do so much for us. We'd be lost without them."
Resources
Schools Pack (Coming Soon)
Helping Children with a Cleft Succeed at School (Guide for Teachers)
More information on school years
Find Out More