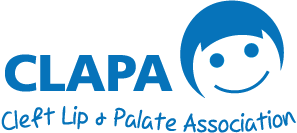 NHS Cleft Services
CLAPA is not affiliated with the NHS and our staff cannot give medical advice.
Find contact details for NHS Cleft Services and Cleft Teams around the UK
Email
[email protected], or fill out our contact form.
Your message will be forwarded on to the most appropriate staff member, but if you'd like to contact someone directly, see our staff page for contact details.
If you would like to order a Welcome Pack, please fill out this form.
If you would like to make a complaint, our complaints policy (PDF) explains how to raise an issue about CLAPA's services, staff members or volunteers, as well as the likely steps we will take for different kinds of complaints.
Phone
020 7833 4883
Please note that at the moment staff are only in the office on a very part-time basis. This means our answerphone is generally switched on, but if you leave a message, one of our team will get back to you as soon as possible. When leaving a message, please include your phone number or another way to contact you, as our answerphone does not have a call log. Please also include a brief summary of your enquiry so we know who to pass you on to (e.g. "I have a question about surgery.")
Visit
Our address is:
CLAPA The Green House  244-254 Cambridge Heath Road LONDON E2 9DA
The office is 1 minute from Cambridge Heath (Overground), and a 7 minute walk from Bethnal Green (Central Line).
The CLAPA office is open Monday-Friday, 9am-5pm. It is closed on public and bank holidays, and from Christmas Eve to 2nd January inclusive.
Please call or email ahead of time if you would like to visit the office for any reason so we can make sure someone appropriate is available to speak to you.
Contact Form