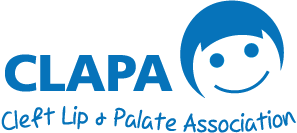 Quiz nights are a fun and interactive way to get family and friends together and share some knowledge about cleft lip and palate!
Here are some very simple steps to hose your own pub quiz:
Choose a time, date and location to host your event
( Top Tip: If you can't find the perfect location for your pub quiz, you could even host your event virtually through zoom or other online platforms)
Pick a prize to motive people to take part and get involved, it could even entice people to get competitive! (Optional)
Promote your event; you can do this simply by sharing your event on your social media and through word of mouth.
Raise funds; you could ask for donations in order to take part, you may want to set up an online fundraiser such as Facebook or just giving where people can send over their donations.
Create your quiz; you can do this by using an online quiz generator or come up with the questions yourself. You could even include a few questions about cleft lip and palate to raise awareness and education participants at the same time!
To create a CLAPA themed pub quiz, you could request some CLAPA materials such as banners and t shirts to raise awareness for the charity. Get in touch with [email protected] to find out more.
Enjoy; when it is time for your quiz night, remember to enjoy and have a great time!
We would love to hear how your pub quiz went! To share your story, get in touch with our fundraising team at

[email protected]

.