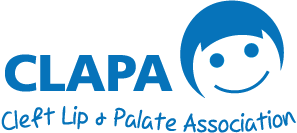 Dentists and Cleft: A look at the Role of Restorative Dentists in a Cleft Team

Dentists and Cleft: The Role of Restorative Dentists in a Cleft Team
This article is intended to offer insight into the role of a restorative dentist in treatment related to cleft lip and/or palate, and to highlight the dental treatment that people born with a cleft have access to.
Special thanks to Despoina Chatzistavrianou, Mital Patel, and Simon Critchlow for their provision of information for this article.
What is a Restorative Dentist?
What is a Restorative Dentist?
A restorative dentist is a dental surgeon who has chosen to pursue five years of further accredited training. Once trained, a restorative dentist will offer specialist dental treatment, such as specialist level treatment in endodontics (root canal treatment), periodontology (gum treatment) and prosthodontics (tooth replacement).
A dentist who has chosen to specialise in restorative dentistry is likely to spend the majority of their time working as part of a multidisciplinary team (MDT) like the NHS Cleft Teams. As a result, they will focus mostly on treating patients with complex dental conditions.
Part of the Cleft Team
As part of a Cleft Team, a restorative dentist will work with other cleft specialists from different disciplines to provide patients with a cleft with the information, support, and care they will need as they follow their treatment plan and consider their options from childhood into adulthood.
They will work to encourage and aid good oral health in their patients. Alongside treatment from other members of the Cleft Team, they work on both the appearance and the functionality of the teeth and gums, using orthodontic and surgical treatment as necessary. During planning, treatment, and recovery, they can offer temporary solutions when a patient is between treatments, and rehabilitation following treatment. They also provide guidance and long term plans for oral health, an important consideration for people born with a cleft.
The complexity of the treatment a person born with a cleft may receive from a restorative dentist will be influenced by a number of factors. For example, a person who has been born with a cleft may find that their teeth grow in a different position or direction than someone without a cleft, and it may be that some teeth are missing or have needed to be removed. In cases when a person is affected by Pierre Robin Sequence, jaw size and positioning is another thing for dentists to consider when treating their patient. These different factors will determine the type of treatment a person will need at different stages of their life.
In short, the role of the dentist in a Cleft Team is to determine what treatment they can offer to improve the life of the patient, and to explain these options to them in terms of both short term and long term impact.
These decisions can be difficult for the person who is being offered the treatment, and may be linked to other procedures that the patient is undergoing alongside dental treatment, which is why the multi-disciplinary nature of a Cleft Team is so important. Different members of the Cleft Team work together to help make the person being treated feel supported and informed.
For example, to help with emotional difficulty or uncertainty around dental procedures, a Clinical Psychologist in the cleft team may be able to offer support. The following case study, kindly provided by Dr. Jen Rundle in her article, illustrates how this works in practice.
Case Study:
Background:

50 year old gentleman with UCLP
Referred via dental route (denture for 10 years – now not fitting)
Offered 'comprehensive treatment package' by the surgeon that he had not considered (including bone graft/restorative dentistry/ jaw surgery/malar implants/lip and nose revision)

What happened?

The psychologist present in clinic met with him after the appointment to make sense of what had been offered plus pros and cons
Patient was 'doing ok' but experience had brought up difficult early experiences of bullying and low self confidence

Intervention:

Offered 3-4 sessions with the aim of: helping him to process early events, improve his self-confidence and support him in making a decision about treatment
Used cognitive behavioral therapy (CBT) framework

Outcome:

Came to terms with early experiences
Made a decision re treatment and found confidence to say what he wanted in clinic
Spoke to CLAPA peer to peer support and felt more confident about talking about cleft in general
You can find the read more about the role of a clinical psychologist within a Cleft Team HERE
Treatment
As noted above, the kind of treatment offered will vary from patient to patient, depending on their individual needs.
In some cases, missing teeth and gums can be replaced with fixed or removable prosthetics, and tooth-coloured fillers and materials can be used to alter the shape and aesthetics of the patient's teeth. Orthodontic treatment, such as braces and retainers, can be used to make teeth more uniform. Different treatments are matched to a person's individual needs, to best address the appearance of teeth and gums, and how the teeth and jaw work together to function properly.
As with other areas of treatment a person born with a cleft lip/and or palate, dental treatment may be required at different stages in a person's life. You can find out more about what treatments a person is likely to undergo at different times of their life HERE
Further Care: What's Next?
Specialist care (orthodontics, oral and maxillofacial surgery, and sometimes restorative care) will usually be carried out by your Cleft Team free of charge, but restorative dental care (bridges, implants and veneers) varies from area to area, so you should talk to your Cleft Team for more information.
You can find more information about how to access the dental treatment you may be able to receive in the Treatment pages of the website.