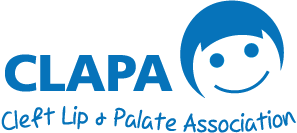 While dental treatment is free for under 18s, adult patients may find it hard to get the treatment they need from their local NHS dentist, especially for issues caused by a cleft which can be very complex. Some adults seek out private treatment instead, but this can be expensive and you won't necessarily get the most appropriate specialist care.
Sometimes, patients with a cleft will have had so many hospital visits that they neglect dental health, and will only seek treatment when they have serious issues like pain or missing teeth. If you have a cleft, good oral health is extremely important, and it's vital that you have regular check-ups with a dentist. The Clinical Psychologist in your Cleft Team can help you to overcome any phobias in this area, or you can try the British Dental Health Foundation's helpline (01788 539 780).
Common Issues & Treatments
If your cleft affects your gum, your teeth on either side might be in the wrong place or twisted. You may also have teeth missing.
If you haven't had an alveolar bone graft or orthognathic surgery, these could be starting points for your treatment, depending on your needs.
Specialist care (orthodontics, oral and maxillofacial surgery and sometimes restorative care) will usually be carried out by your Cleft Team free of charge, but the provision of restorative dental care (bridges, implants and veneers) varies from area to area, so you should talk to your Cleft Team for more information.
If your dentist says a type of treatment is necessary, you should not be asked to pay for it privately – these should always be available at the usual NHS rates, and they should be of the same high standards as private treatments. This includes treatment that is usually considered cosmetic (such as implants), as long as it is for problems caused by your cleft.
Questions About Pricing
If you have questions about private or NHS charges for dental treatment, check the NHS Choices website for clarification about what is available, and how the charges work.
You can also contact NHS Dental Services directly via email or their helpline if you have a more specific question about your circumstances.
Finding a Dentist
NHS Choices is the best place to start when looking for a local dentist taking on NHS patients.
Some adults with a cleft can have problems finding a dentist that understands their particular issues and can provide appropriate treatment. If you're having trouble finding a dentist that can help you, talk to your Cleft Team, as there will be a specialist dentist and/or orthodontist who may be able to advise you going forward. There is some inconsistency across the UK when it comes to where and how any dental care for patients with a cleft will be carried out, and you may be sent out of your local area to get complex care on the NHS.
Further Support
NHS Choices: Visit www.nhs.uk to find a local dentist and other resources to promote good oral health, as well as information on the costs of dental treatment under the NHS.
British Dental Health Foundation: Call their helpline on 01788 539 780 to talk to fully trained oral health experts and dental nurses for free and confidential advice. You can also visit their website at www.dentalhealth.org
---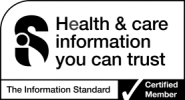 Published: November 2015
Next Review: February 2017
Source(s): Range of existing literature from CLAPA, including a leaflet produced by the Royal College of Surgeons in association with CLAPA. Various studies concerning the experiences of adults with a cleft were also used. Stories and suggestions from adults born with a cleft have been included throughout. Information from Changing Faces was also consulted. This information has been reviewed by cleft health professionals as well as CLAPA's Adult Voices Council.
If you have a comment or question about the information in this page, or would like to know more about the sources of this information, please contact Communications & Information Manager Anna Martindale at [email protected] or 020 7833 4883.