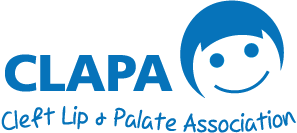 Awareness Week 2018: Hannah's Story
It's Cleft Lip and Palate Awareness Week! At CLAPA, we believe every smile tells a story, which is why we're sharing stories around a different part of the cleft journey every day. Please help us spread the word and make everyone in the UK #CleftAware!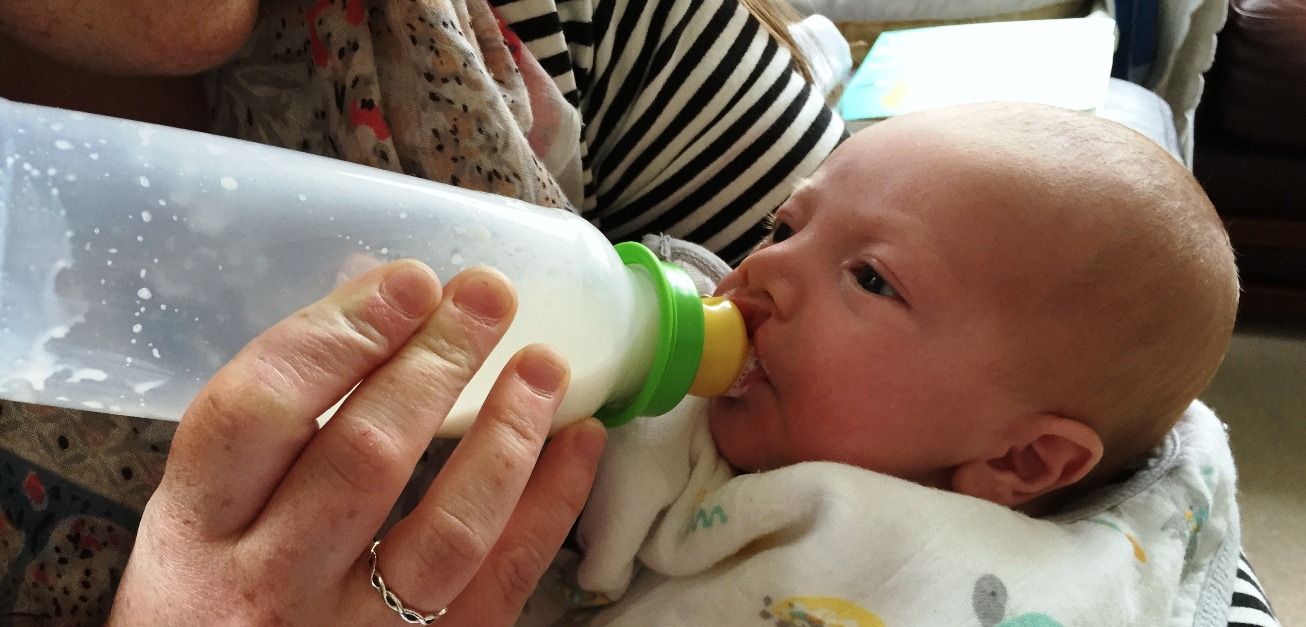 Day Two: Feeding
Most babies with a cleft can't form a vacuum with their mouth, meaning they can't feed from a breast or regular bottle. The cleft means that no matter how hard they try, air will keep coming through. For them, it's like trying to drink from a straw which is full of holes.
In a recent survey of over 1,200 parents of children with a cleft, we asked parents how a diagnosis changed their plans. Around 50% said they wanted to breastfeed their baby exclusively, but only around 5% were able to do this in the end. For many parents, finding this out can be heartbreaking.
In some cases, a cleft palate (a gap in the roof of the mouth) can go undetected at birth, and parents can spend days, weeks or even months desperately trying to feed their child without knowing what the problem is. 72% of parents with a late diagnosis told us they felt personally responsible for their baby struggling to feed at this time.
CLAPA is the UK's only supplier of specialist bottles and teats for babies with a cleft. Every year, we send out around 500 free 'Welcome Packs' to families in the UK, and sell around 15,000 subsidised bottles and teats.
Read Hannah's story to see what a difference something so simple can make to a new parent with nowhere else to turn.
Hannah's Story
At 23 weeks into my pregnancy, after a failed abnormality scan, my partner and I are invited back for a second attempt to see our baby. We're so excited to finally find out the gender…and it's a boy! Just what Mummy wanted (Daddy said he wasn't bothered but I think secretly he wanted a boy too).
Our excitement is short-lived and quickly turned to worry and uncertainty when we're told our baby has a cleft lip and possible palate.
With a family friend having a child born with a cleft we have a vague idea of what lies ahead but our knowledge is still limited. Our worries soon turn to pain and anger when we are ushered through a crowded waiting room, visibly upset, and put into a bereavement room. We're left there for an hour until a specialist can come and explain to us in more detail what this actually means. We discuss how lucky we are to still have a baby, a healthy baby, and how no matter what we'll love and support our little boy through whatever life throws at us.
Sadly, the excitement of having a baby has, in that moment, gone and an air of seriousness was what lingers.
Soon afterwards, we meet our Cleft Nurse from Alder Hey. She brings with her 'special bottles'. These are tall plastic bottles, soft and squeezy, with green tops. I'm so disappointed that I won't be able to breastfeed as I had originally intended but I feel empowered too, being able to start expressing and find a new way to feed my little boy. With ten weeks to go until we meet our baby, we practise squirting water from the bottle into a tea towel to see how hard or soft we'll need to squeeze. We imagine how fragile he'll be and how, as first time parents, we will ever get this right. We teach the baby's grandparents too, shop for a steriliser that will fit the special bottles, and collect all the other essentials we'll need. Slowly, the excitement starts to creep back.
On a Tuesday in July, after a horrible and hard pregnancy, Cooper finally joins our family. He's a gorgeous, healthy little boy and has his own personality already. We have a confirmed diagnosis of unilateral cleft lip and palate, and are so happy to finally see the face that we've wondered about for so long.
We hold him for an hour before he's taken to the Neonatal unit and by the time we join him the Cleft Nurse has arrived and tried to feed him. He struggles at first to feed, oxgyen levels dropping whenever he eats. The nurses aren't happy and put him promptly onto tube feeds.
We work every few hours, day and night, just to get him to take a little bit of his feed from a bottle instead of his feeding tube. The bottle feeds are a time of immense pride as we see him grow stronger. Even just an extra 10ml is a victory.
We took photos of every bottle feed and sent them as updates to friends and family, who were eager to see how he was doing. The first time he took a full feed from his bottle after 6 days, I cried with happiness. In the corner of the room with all the machines of tiny babies beeping, the nurses chatting in the background, the only people in the room are me and my amazing little boy.
After 8 long days we're finally allowed home and our adventure begins.
The specialist bottles were such an important part of our story.  Just a little plastic bottle was a beacon of hope in such a difficult time.
Thank you, CLAPA, for providing equipment like this and the support you offer to so many families.
Find out more about CLAPA's special bottles and teats.
Demand for this service has increased by nearly 50% in the past two years alone thanks to us adding new bottles to our range. Can you help us be there for families like Hannah's?