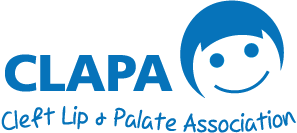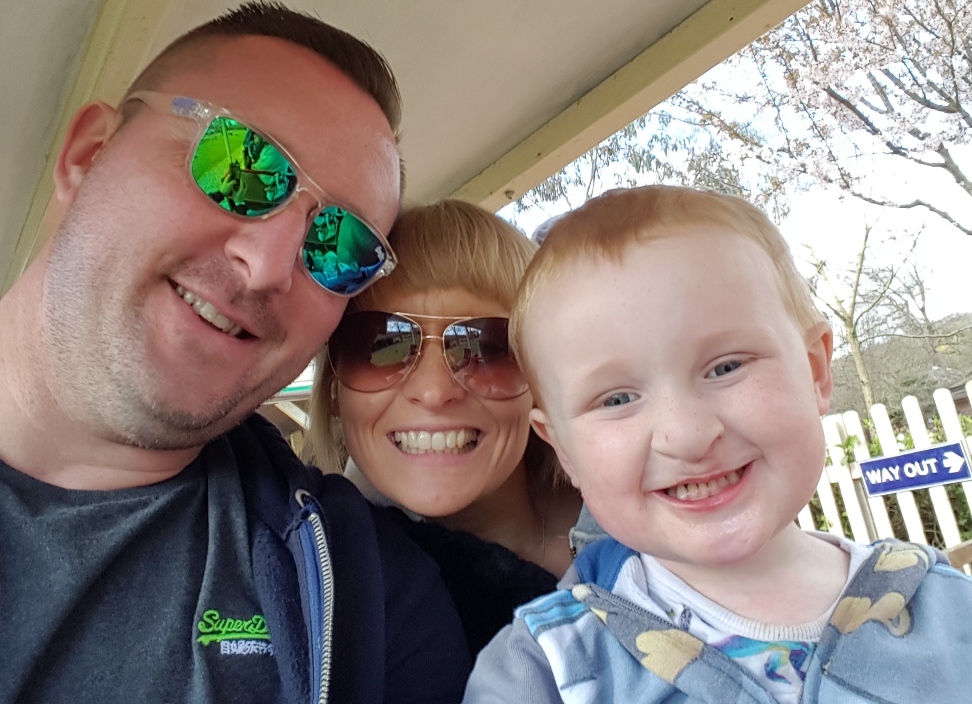 Isaac (right) now at nearly 3 years old
My Cleft Story

Here is where our journey begins…
I remember being so excited at my 20 week scan waiting to hear what sex our baby would be, I never thought or considered for a second that something may actually be wrong. The room fell silent and then the Sonographer said she had to go and get her colleague to look at the scan, then it hit me, something was wrong with my baby. After what seemed to be a long time, we were informed that our baby had a cleft lip and may also have a cleft palate but they couldn't tell at this stage.
I was in shock and distraught. We were taken to a side room by a specialist nurse, who then commenced to inform us of all the other things that may possibly be wrong with my baby. At the time I remember just wanting to go home, be by myself and cry. Everyone wants their baby to be born perfect and I was no different. The nurse gave us lots of facts and information that I just couldn't take it in. Why us, why me, why my baby? She then continued to open a huge can of worms and advised of all the other syndromes and conditions that our baby was at risk of having, the list seemed endless.
I would only know for sure if we had an amniocentesis which also carried its own risks. We were told that we had a few days to think about it so we went home, upon which I decided to google all these syndromes and conditions, which through hindsight was a terrible idea although it made my decision clear that I had to have the amniocentesis, as I could not go another 20 weeks not knowing if the baby I was carrying was going to be okay.
I had the amniocentesis the following day and then we had to wait for the results. The wait was long and hard but the day came when the nurse called to say that my baby only had a cleft lip but they couldn't tell me if it affected the palate too. The relief I felt was so overwhelming I broke down. My baby was going to be born with a cleft lip and I could deal with that knowing that it could have be considerably worse and we were extremely fortunate and blessed.
Close family and friends knew something was wrong, as I wouldn't take calls or talk to anyone for days and they knew how excited I was to find out what sex we were having. After I had come to terms with the news, I found it a little easier to talk about. My family and friends were amazing and were a great support and told me I had nothing to worry about. I done my own research, attended hospital appointments with specialists, where upon I was advised about the great work of CLAPA and was given a welcome pack.
The day came for me to have my caesarean and we could finally meet our baby after a very long 20 weeks. Our beautiful baby boy Isaac was born on the 13th June and I fell in love with him instantly. He was diagnosed as having a bilateral cleft and lip and cleft palate. To be completely honest I didn't know how I would react or feel when I saw him but the only feeling I had was that I wanted to protect him from the world and how much I truly loved and adored him. I didn't care what anyone thought about my son, I loved him just the way he was. Isaac was born with the most amazing blue eyes I had ever seen, and as time passed I didn't even see his cleft anymore I just saw my gorgeous little boy with the most fabulous enormous smile and he couldn't be more perfect.
I was a little apprehensive at first taking him out in public and the thought of people staring and looking at my baby upset me but I have other children who were 6 and 8 at the time and I remember them being so excited about me picking them from school to show their new baby brother to everyone. I thought that if they had the strength and proudness to show their brother to the world, then so could I and we showed him off with all the pride and enjoyment in the world. People and children ask questions and I answered them politely and honestly, all I have ever had was positive comments. We did catch the odd person staring and whispering from time to time but I got to the stage where I didn't care, they were the ones with the problem not us.
We had some issues with feeding and we used the special bottles that had been provided by CLAPA. Isaac had a plastic plate made by the Orthodontist to act as a palate to assist with feeding but it all worked out and after a while he fed much better and it all became much easier.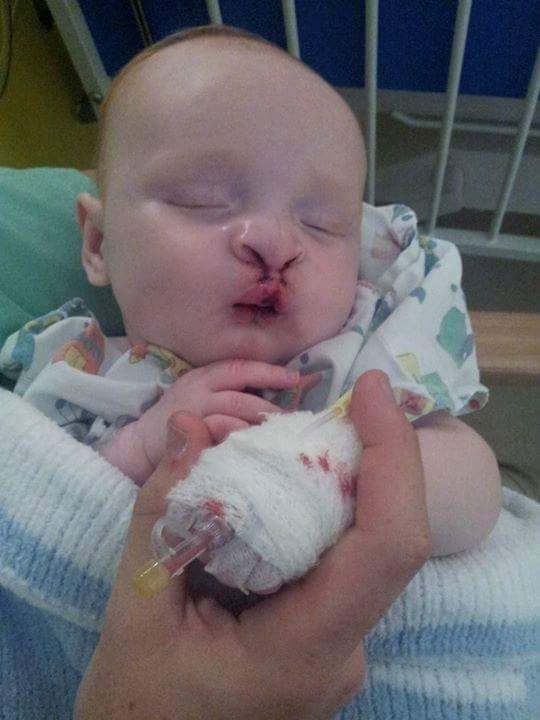 Isaac had his first surgery at 3 months to fix his lip and this was the worst time yet, nothing can prepare you for this and leaving my beautiful baby boy in the hands of the surgeons who were going to change his face forever, which I now fallen in love with his most amazing beautiful smile, I didn't want him to change but I knew he had to. We did have difficulties post-surgery but he is as a strong little fighter and we got through it and came out the other side.
I remember when I went to see Isaac in recovery and didn't know what to expect and I was terrified but after a few hours he was even trying to smile and I feel in love with him all over again. Although to this day, I will always miss his wonderful cleft smile.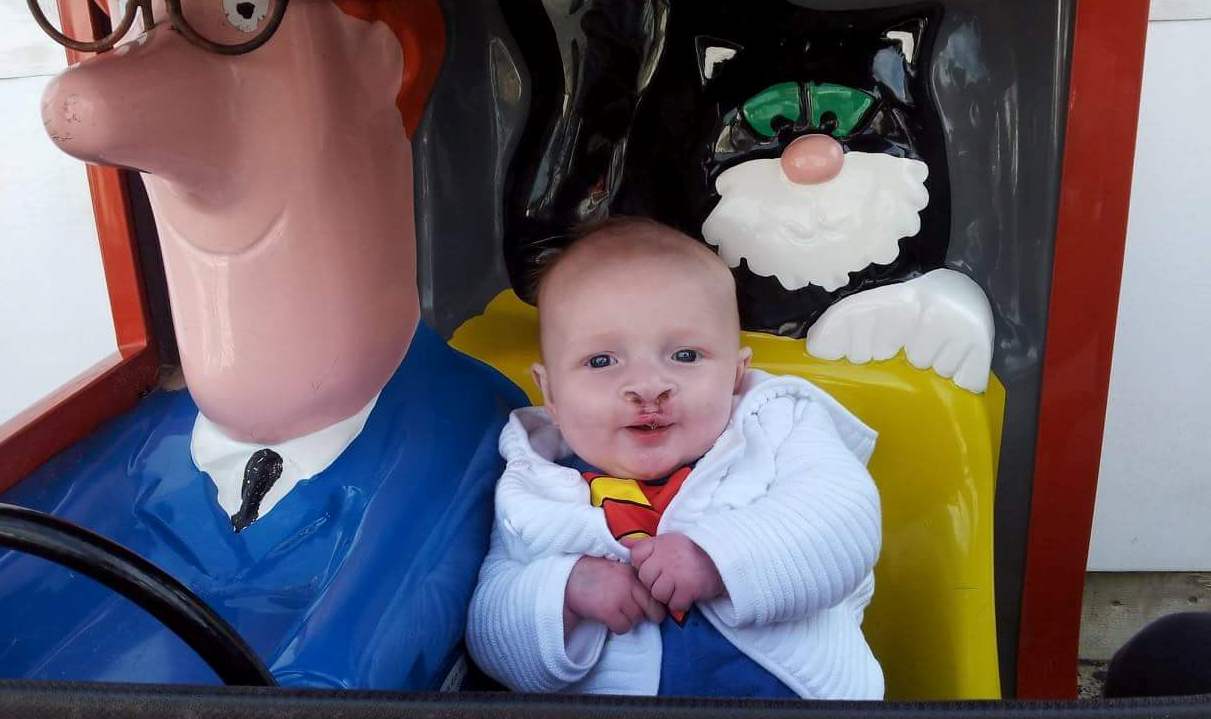 The time then came at about 6 months to have his palate repaired and have grommets fitted, which was just as difficult as the time before but at least we now has some experience and knew what to expect. He recovered quite quickly and he was back to usual happy self.
Isaac is now nearly 3 and he is the same as any other child his own age. He is clever, funny, caring and extremely strong willed and I wouldn't change him for the world.
I became a member of CLAPA following diagnosis and discovered so much information, facts and heart-warming stories of others very useful and encouraging. Although looking back now I wish I had had the strength and confidence to contact other parents in the same position who would understand all my concerns and fears and answer questions that were worrying me.
I have attended a few events now run by CLAPA which the whole family have enjoyed. I have also taken part in the Parent Contact Training Course run by CLAPA and I am now a volunteer parent contact for CLAPA in the Berkshire area. Whilst on the course I met some other remarkable parents, a couple of whom I am now good friends with. It's so beneficial talking to other parents to share knowledge and experiences together. Knowing your feelings and concerns are perfectly normal and that you are not alone is a great comfort and any advice on what the future may hold is priceless.  I also want to give something back to others and CLAPA, so I am in the process of starting up a Happy Faces Group for my area, arranging a family fun day out in the summer and also hoping to raise some money, which I am hoping will all be a great success.
And our journey continues…