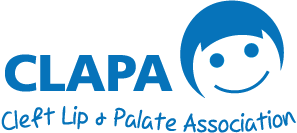 Celebrating Volunteers' Week 2018
As Volunteers' Week 2018 comes to an end, we wanted to say a huge thank you to all of CLAPA's amazing volunteers for your continued dedication and support.
Without CLAPA's amazing volunteers our work just wouldn't be possible. From organising events, like Happy Faces Meet Ups and our much loved Christmas parties, to dedicating time as part of our Adult's Voices Council, training as Parent and Peer Supporters and donating time as CLAPA helpers, our volunteers are making a difference to the UK cleft community every day.
With your support, we have been able to bring families and people affected by cleft together all over the UK, wherever they are on their cleft journey, and have been able to keep our information for people affected by cleft as up to date and accurate as possible, informing our services and driving forward exciting new projects and developments, like CLAPA's new Adult Services Project.
Thanks to you there is a real sense of community for people affected by cleft across different regions and demographics, helping CLAPA provide support from diagnosis through into adulthood – and we can't thank you enough!
Becoming a Volunteer for CLAPA has helped me to develop new skills, build stronger local cleft community links and also it has allowed me to gain new friends and have lots of fun with a great group of like-minded people.

– CLAPA Group Volunteer
Inspired by Volunteers' Week? Find out more about becoming a CLAPA Volunteer!
Natalie's Story
Natalie has been a CLAPA volunteer since 2016 and is one of the founding members of what was CLAPA's Kent Branch, now an Events group. She got in touch with CLAPA to share what she loves about being a volunteer, and explain how she got involved with CLAPA in the first place.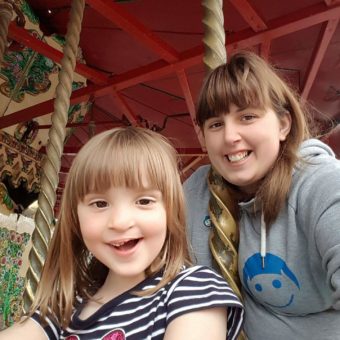 My name is Natalie and I'm the Social Media and Events Coordinator for what was the Kent Branch of CLAPA (now an Event Group).
I wanted to be part of creating the Kent Branch so that my 4 year old daughter Olivia, born with a cleft lip and palate, could have the opportunity to meet other families affected cleft, so she was able to grow up knowing she wasn't alone.
It feels great when we receive comments after the events, about how much people have enjoyed them. It makes all the hard work worth while.
Before setting up the Kent Group we had to travel an hour away to events run by other groups so I felt creating the Kent Branch along with the other members was important way to make sure that both Olivia and I were able to meet other local families.
I've been involved in organising all kinds of events, such as the Mote Park Sponsored Walk during Awareness Week, as well as many successful quiz nights and Christmas parties as well. It feels great when we receive comments after the events, about how much people have enjoyed them. It makes all the hard work worth while. We as a family have made some great new friends from being involved in volunteering with CLAPA and I love to see Olivia so excited when she also gets involved in one of our events.
CLAPA's volunteer-run Christmas parties are all always a big success!
Being a volunteer has also been a good chance to gain some new skills, like becoming more organised and learning about all the things involved in running an event (such as new knowledge about licences and insurance and writing risk assessments).
I would recommend anyone thinking about being a volunteer for CLAPA to go ahead and do it!
It's wonderful to hear Natalie's volunteering story, and if you have stories to share we'd love to hear those too.
If you'd like to make sure you're up up to date with all of CLAPA's wonderful stories and news, don't forget to sign up to the CLAPA Community so that we can keep you informed:
Volunteers' Week 2018 may be coming to an end but we love our volunteers all year round. Thank you so much for all the work you do! 
These are tough times for charities, especially for small charities like CLAPA and we are so grateful for all our volunteers do to help make our services possible.
Can you help to support CLAPA's award winning services and help us keep our work going for years to come?