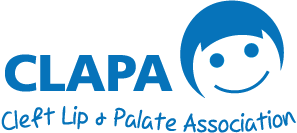 It was June 2010 and I had experienced a straight-forward pregnancy and was looking forward to the birth of my first child. I had attended National Childbirth Trust (NCT) antenatal classes and written my birth plan (a home water birth with minimal intervention). I wanted my husband to cut our baby's cord, for me to have skin-to-skin contact and to breastfeed my baby. I appreciated that labour may not go to plan so I had written in big letters at the bottom of the birth plan  'AT THE END OF THE DAY, I WANT TO HOLD IN MY ARMS A HEALTHY BABY'. Regrettably, this sentence came back to haunt me.
I had a long stressful labour, which resulted in an emergency c-section and a blood transfusion. To add to this, my baby needed resuscitating and ended up in the Special Care Baby Unit. We weren't able to cut the cord, have skin-to-skin contact or even to hold our baby. Unfortunately, this was just the beginning of our plans changing dramatically.
Within twenty-four hours, we discovered that our little girl (Jessica Rose) had a genetic condition called Pierre Robin Sequence. She had a small lower jaw, short tongue and a cleft palate. Her condition meant that she had to be on her tummy at all times as otherwise her tongue flopped back blocking her airways and she was unable to breathe. She also had to be fed through a NG feeding tube (through her nose and into her stomach) as she was unable to suck and she had a breathing monitor attached to her.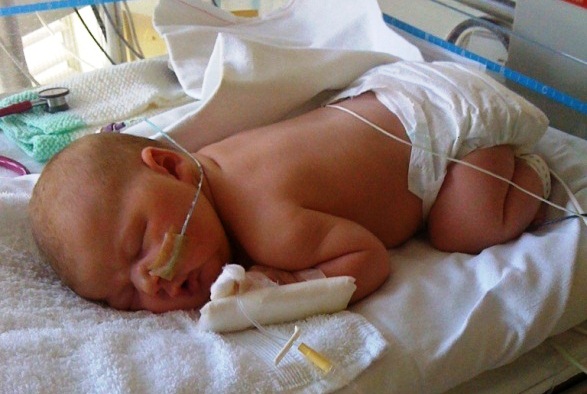 We stayed in the hospital for six days to learn how to care for a baby with these issues. We learned how to do things differently, such as dressing her on her front, putting on nappies back to front and how to resuscitate her. These early days were incredibly difficult as my husband and I struggled with her condition. She couldn't use many of the things we had bought for her, such as car seats, bouncers and baby slings. This sounds so trivial now but was heart-breaking at the time as we realised that we had a baby with special needs.
Back home, we (I in particular) struggled with our new role as carers as well as parents. It was not the start to motherhood I had expected. One of the worst things was her feeding tube. We had a complicated relationship!  I hated how I had to tape the tube to her face, how she screamed when it was put in and how it complicated her reflux. But I loved it as it kept my daughter alive. It often came out, which meant frequent trips to the children's ward (often at night) so it could be put back in. A milestone for me was the day I learnt how to put her feeding tube in myself.
As well as struggling with the practical side of looking after our daughter, such as picking up my baby when she cried, I was struggling with my feelings. I felt so isolated and lonely. My daughter had a team of medical professionals looking after her but I didn't have anyone to talk to who could understand what it was like for me as a first time mother. Lisa, our Cleft Nurse, was invaluable and was there when I needed a good cry or a big hug.
CLAPA has a number of trained Parent Contacts around the UK who have children with PRS. Find one here.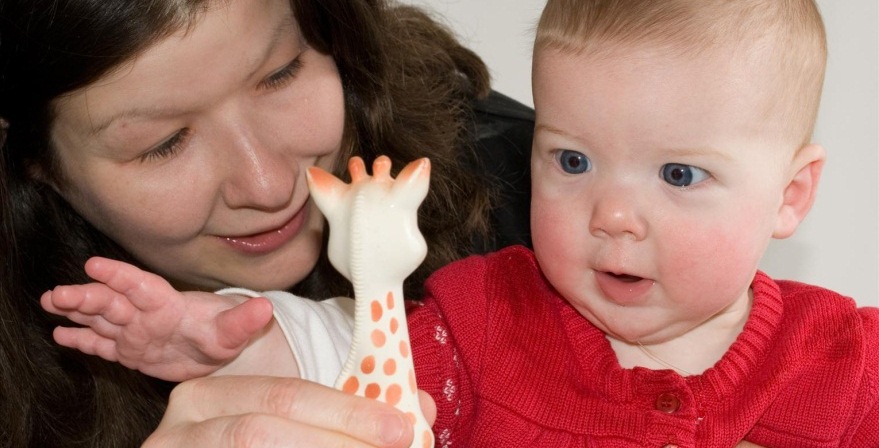 I was also particularly grateful for all the support my local NCT branch gave me, and I am now volunteering for them to give something back. I am part of the NCT's Shared Experiences Helpline and I hope I can give other parents the confidence they need to do the best they can, whatever the difficulties.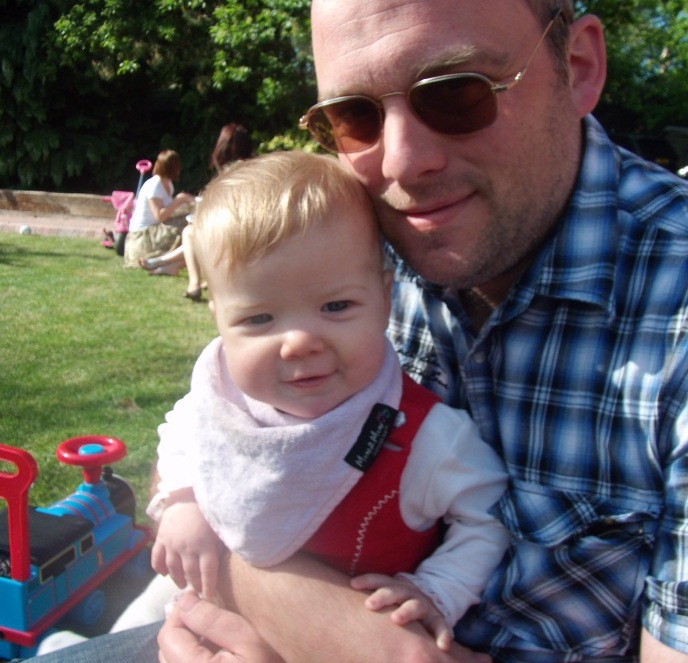 Gradually, as the days turned into weeks, and the weeks turned into months, we gained confidence in looking after our daughter and began to enjoy being parents. Our daughter is now thriving, and is fully weaned and on bottles. She is a lively, active ten month old and you can't tell anything is wrong with her. She continues to amaze both us and the medical professionals and is unrecognizable to the baby that was born on that distressing day last June. We have a few more hurdles to get over (including her cleft palate operation in June) but we count our blessings every day for our daughter who has changed our lives.
Marianne Ryan, May 2011