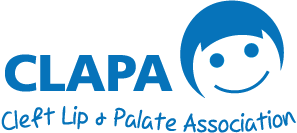 Laura Ainsworth: In Memory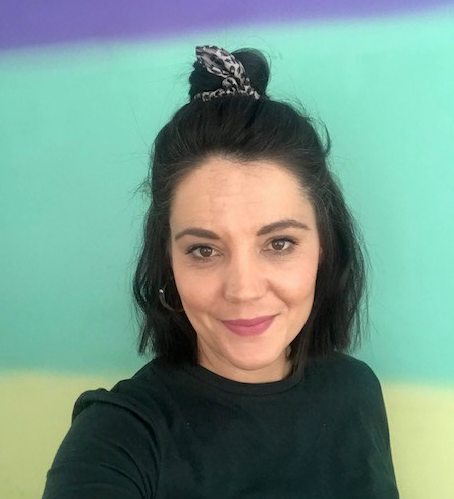 It is with great sadness that we share the news that our dear friend and colleague, Laura Ainsworth, recently passed away. Laura was the Adult Services Coordinator at CLAPA, responsible for delivering resources and services to support adults born with a cleft.
CLAPA is a small, close-knit staff team and Laura's passing has sent a profound shockwave through us all. We will dearly miss her bright smile and sunny disposition, her positive attitude and genuine care for everyone she met. She was an inspiration to us all and we will always be thankful for having had the opportunity to work alongside her.
Laura achieved so much in her short time with CLAPA. She had a real passion for helping people to get the support and resources that could change their lives for the better and her thoughtfulness and generous spirit shone through in everything she did with us. The Employment Webinars which she created will continue to be available to the cleft community and the sessions she designed such as CLAPA Lounge and CLAPA Café will provide ongoing support to adults and young adults born with a cleft. The Adults Focus Group, which gives a voice to adults, was another of Laura's achievements that will carry on growing and giving adults in the cleft community the opportunity to steer the services delivered by CLAPA.
Laura leaves a lasting legacy in the Adults Project, and we will honour her hard work by ensuring her hopes and aspirations for the project are seen through.
In dedication to Laura, we have created a digital memory book to share the memorable moments from our time with Laura and any messages you would like to pass on to her family and close friends. Messages left in the memory book are listed below.
Laura's family have also set up a fundraising page in her honour for anyone who would like to make a donation.
If you have been affected by this news and would like to talk to a member of the CLAPA team please get in touch at [email protected].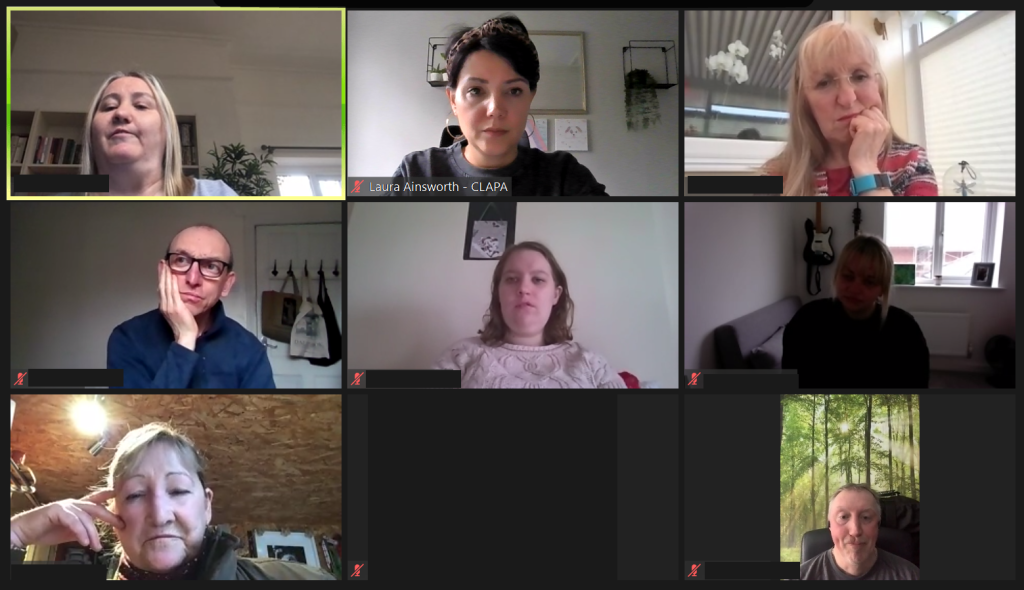 Messages
Messages submitted above will be added to this page regularly.
"This is such a sad loss to everyone you leave behind. My thoughts are for you, and your family, you leave a legacy of great work and a beautiful family. Rest assured in knowing you will be missed and did amazing work with your time on Earth."
"Please accept my deepest sympathies for this immense loss. I worked with Laura at The Ear Foundation and she was always full of positivity, always had a smile and was always ready to help in any way she could. She always took things in her stride and was a lovely person to work with. I can still remember how fondly she spoke about her daughter who was born around then. I wish the whole family the strength to get through this."
"We will miss you Laura. I am so glad you joined our team and we got to share a little bit of time with you, I just wish it had been longer and we had the opportunity to know you more. The lovely eulogy shared at your funeral and the amount of people there was testament to how many lives you touched and what a special person you were. I will think of you and your family often x"
"I only knew Laura a short amount of time but it was clear what a warm and caring person she was clearly putting others before herself despite what she had been through. Sending much love and sympathy to her family and friends."
"Laura was an amazing lead and created some amazing webinars and got me very excited to join CLAPA and give back to them, as well as help other people go through and come to terms and learn more about surgeries and treatment. She will be missed."
"On behalf of Cleft Affected Adults admin team and all its members, our condolences to you family and friends, and the loss of a valuable member of CLAPA."
"This is such tragic news, sending her family my deepest condolences. Laura had been amazing at helping me find my voice as an adult with a cleft for further treatment. Without her, I'd never have managed to improve my life. Without her knowledge and support I would still be lost. Rest peacefully, angel ❤️"
"Laura was such a beautiful and bright soul to work on the CLAPA webinars with. She has left a lasting legacy on me and I'll always remember her fondly."
"I'm so sorry to hear this news and my thoughts and prayers are with her friends and family. As an adult born with a cleft, I'm so grateful for everything she has contributed to the cleft community! I personally joined a CLAPA lounge session and found it so useful! Such a loss to the cleft community."
"I will miss your warm, positive nature Laura, in the short time you were with us, you made a huge impact on the team and the cleft community. You were so passionate about the adults project, helping to promote more images of adults in our literature and website, and getting events for adults up and running in a short space of time. I will remember your calm, 'can-do' approach so fondly."
"While I only knew Laura for a few months, it was instantly obvious that she was an incredibly warm, kind and sunny person. She was so wonderful to work with, and the care she brought to the Adult Services Project was inspiring. I will be thinking of her and everyone who loved her, and she will be so greatly missed."
"Laura was such an amazing and positive person. It's was great to be working on the Adults Project with her. She achieved so much in her short time at CLAPA and has helped so many people with the events she organised! I will miss Laura dearly and will try my best to carry on her legacy within the project. Sending all the love to her friends and family x"
"Laura was just such an amazing person. From the first contact throughout all our calls and virtual meetings she was so friendly, dedicated and with such a passion for the community. I will miss her and my thoughts are with her family and close friends."
"Other messages and the website In Memory page clearly demonstrate what a tremendous impact Laura made on us all both as a person and for the brilliant work and initiatives she created in progressing the Adult Services Project. When Laura invited me to join the Adult Focus Group, I did so without hesitation. I just felt comfortable talking through some of the ideas she had to enhance the awareness and needs for adults with a cleft. The conversations together with the group meetings we had made me confident that Laura was a "doer" and her achievements accomplished in such a short period of time bear this out. I know that our first meeting without Laura will be an emotional one, however, her legacy will ensure that with determination both the volunteers and head office team will carry on her good work."