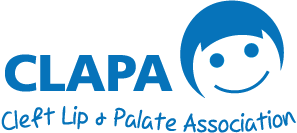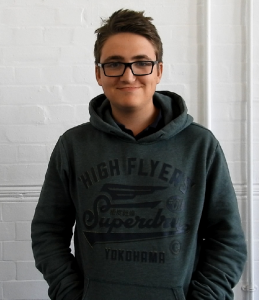 With the greatest of sadness, we share the news that Will Helstrip, a valued former member of CLAPA's Children and Young People's Council, tragically passed away in the summer of 2022.
As a tribute to Will, we would like to share our thoughts and memories of a special young person and how his memory will live on in CLAPA.
Will joined CLAPA when he was nine years old because he wanted to make friends, meet other young people like him, and help others born with a cleft. Like all the other young people who have joined our Children and Young People's Council (CYPC) over the years, this made him pretty special; wanting to give up his time to help other people is a great quality to have at such a young age.
Not long after joining, Will went on to give an assembly at school and became a young fundraiser for CLAPA too; he held a non-uniform day and cake stall and raised over £1000; he was even featured in the local press! Early on in his journey with CLAPA he was committed and enthusiastic and making a difference in lots of ways.
Will was part of CLAPA until he turned eighteen. Over the years, he joined lots of team-building residential weekends, participated in many meetings and workshops, supported CLAPA events, spoke to health professionals about his experiences alongside his peers, and shared his story to help others. We particularly remember that throughout his time with us, and even from a young age, Will was confident to ask challenging questions of health professionals and researchers. He bought so much to CLAPA and formed many special friendships.
Over the years, Will and his friends on the CYPC made a huge difference; he had a positive and long-term impact on our services for children and young people born with a cleft, and we are so very proud and grateful for the time, care and love he gave.
When he left the CYPC in 2021, we asked Will about his favorite memories of his time at CLAPA, and he shared:
"The very first residential weekend and playing an intense game of Frisbee with these random German people."
"The best part of the CYPC was that you get to do something that makes a difference, go on residential weekends with your friends, and of course, pizza lunches!"
Here are some memories of Will from the young people in CLAPA who knew him best: 
From Cerys
"When I think of Will, I think about what a genuinely kind-hearted person he was. He was genuinely interested in every conversation I had with him and wanted to listen. And of course, he was our pizza expert, and he was always the first in the queue for pizza!"
From Ryan
"My overarching memory is of his mischievous streak, which was partnered with his capacity for kindness."
From some of his friends in the CYPC
"We talked about how Will made every moment funny and was a big advocate for pizza. Was a mentor for the younger CYPC members and was all round just supportive of everyone in the council and on the residentials."
Will wanted to volunteer with us as an adult and continue to make a difference for other people affected by cleft. Instead, we hope we can create a legacy so that his memory will live on in CLAPA, doing work that Will cared about and that will help other young people like him.
We will miss a special young person who had so many lovely qualities, from his sense of humour to his pizza expertise, incredible knowledge and talent, kindness and genuine care for others. He will stay in our hearts always.
There is space below if you would like to share a memory of Will, we know he touched many people's lives, and it would be lovely to collect some memories and thoughts about him here and celebrate what a special young person he was. 
With love,
CLAPA 
Can't see the form? Click here.
Tributes
"Will was a character: always willing to get involved and have a laugh. His energy at the residentials and meetings was incredible, especially when the pizza arrived! I'm shocked to hear the news and devastated for Will and his family. Sending best wishes to you all."
"I only met Will a few times, but my lasting memory of him is watching him work with two slightly younger boys on an activity. He gave them all the time they needed, encouraged them, supported them, and I know how much it must have meant to them to have someone like Will to look up to that day. He seemed like such a kind person who took pride in helping others. His loss is devastating, but I know he will live on in the memories of so many people whose lives he touched."
"I feel lucky to have worked with Will for a number of years, to have shared journeys to the CLAPA office with him, spent time on residential weekends and fun days out, chatting about all sorts and learning lots. He was kind and caring and fun to be around. I loved seeing him and his friends on the CYPC grow and develop and build strong friendships along the way.
Whilst it was an incredibly difficult day, I felt privileged to have been part of Will's farewell service and to hear about his life outside of CLAPA and how special he was to so many people. He was a really special young person and I'm so sad that he won't get to live out the brilliant future I'm sure he had ahead of him, but know that his memory will live on through his friends and family who loved him so much and through our work at CLAPA.
We will miss you Will and will never forget the time, energy, enthusiasm, care, love and kindness you gave to everyone at CLAPA.
Sending love xx"
"I remember Will being such a star and a ray of sunshine every time he walked into the room and also when he heard the word 'pizza'. I specifically remember him always wanting to be in my youtube vlogs and being a funny little comedian. I didn't speak to him as he grew older, but I'm happy I inspired him to carry on being himself! He made such an impact on everyone, and when I think of pizza enthusiasm and creating YouTube videos I will be thinking of him and creating a legacy for Will ❤️"
"I'm a complete stranger to Will and his family, and I read about the case on the news. I can't stop thinking about him and what a wonderful person he sounded. The tributes have been so touching, and the pain of his loss must feel so raw. I feel heartbroken to think that Will is no longer around to unleash his gifts on the world because it sounded like he was on the verge of doing so (even after a difficult start to his adulthood). I have a son myself who is only young, and we've also benefited from the work of CLAPA. My son has a rare genetic condition, and I hope he will be surrounded by love always. Will was dearly loved; I can see that, and I pray he is now at eternal peace and that one day you'll be reunited."
"I didn't know Will, but being born with a cleft lip and palate myself, I'm extremely saddened to read this. It sounds like he was a bright star and had a wonderful network of friends and family but was let down by ignorant people in society. May he rest in peace and legacy in helping and supporting other young people born with a cleft live on. Sending my love and prayers to his family x"
"We celebrate life, and we honour those who are not with us anymore. Thinking about you, Will❤️ "
"My strongest memories of Will are from when he first joined the CYPC, aged just 9. He was always inquisitive, asking questions, especially when we had guest speakers or visitors to our meetings to talk about a research project or producing information for people born with a cleft. His knowledge of IT from a young age was always impressive, and he lost me completely when he started talking about coding.
And then there was the pizza! The pizza has always been a highlight of the CYPC meetings for most of the young people, but for Will, it was of high importance! I feel so fortunate to have known Will and to have been able to support him in his early days as a member of our CYPC. He was a kind and caring soul, always looking to help others, and he is missed by so many."