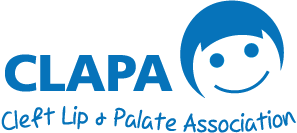 CLAPA Voices: Opportunities

Add your voice: current opportunities.
From developing new services and shaping our messaging to collaborating with researchers, we want the cleft community to be involved every step of the way. Thank you for adding your voice!
We want to make our community as inclusive as possible. Our groups are currently underrepresented by people from ethnic minorities, men, people of colour, and people who follow religions other than Christianity. If you represent any of these groups, we encourage you to get involved.
Here are the current open opportunities with CLAPA Voices. If you have any questions or feedback, please contact Gillian, our External Engagement Coordinator, at [email protected].
Are you the parent or carer of a child born with a cleft aged 8-12?

Researchers at the University of Oxford are recruiting parents to take part in a 15-20 minute survey looking at the relation between parenting and anxiety in children born with a cleft:

Psychological Flexibility in Parents of Children with Craniofacial Conditions

This is a new research project using a survey to look at how UK parents of children with cleft lip and/or palate or other craniofacial conditions manage their common challenges.

Ref -CE023
All Current Research Opportunities
CLAPA Voices is your chance to have your voice heard. Join today, and we'll get in touch about opportunities throughout the year for you to feed into our work, as well as take part in research projects.
Join CLAPA Voices