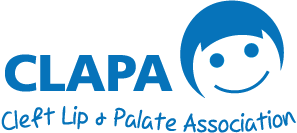 Get Involved with Research
There are lots of ways that you can get involved in research, and not just as a subject. Even if you were not born with a cleft lip and/or palate yourself, your input can still be helpful to researchers by helping to design or evaluate studies, or even by helping to collect data. As someone with an interest in cleft, you have a stake in how these studies are conducted, what conclusions can be drawn from their findings, and how this may affect cleft treatment. The best way to make sure you're represented is by getting involved in a research study – the links at the bottom of this page will show you how.
Researchers are increasingly encouraged to involve members of the public and patients in their studies. This means that the research involves everyone – after all, research is about finding out the best way to look after patients.
Video: Influencing the Direction of Research (13:02)
Rachel's daughter was born with a cleft lip, and in this presentation from CLAPA's 2015 Conference she explains what motivated her to join the Research Council for the Healing Foundation who fund the work of the Cleft Collective.
As a patient or member of the public there are two main ways of getting involved in research:
1. PARTICIPATION IN RESEARCH
This is where you, as a patient or relative/carer of a patient participate in a research study i.e. You are being looked at in the study. You are likely to be one of a number of participants in a study. The information the researchers get from you will help them to answer their research question.
Participating in research is an investment in the future of healthcare. Current treatments only exist because others have taken part in research in the past, and what you do today can help pave the way for even better treatment to be available to others in the future. Many people who take part in studies say it helps give them a sense of control over whatever treatment they or their child are going through, and makes them feel more connected to a community of people affecteded by a condition.
630,000 patients in the NHS took part in clinical research studies in 2012-13. It is because of those patients (and parents/carers) that we are able to constantly improve treatment pathways, improving the experiences of future patients and even saving lives.
There are some things you should think about before you sign up to be part of a research project. If you are invited to take part in a study, then you should be provided with a written information sheet with the details of what would be involved. You should also be given time to read the information and think about it before you decide to go ahead.
Here are some things to think about…
What will you be expected to do?
What is the time commitment?
Will you have to take time off from work/school?
Will you be paid for your time?
Will your expenses i.e. Travel be paid?
Can you do this on your own or do you need someone to go with you i.e. parent/carer?
If you have any questions about the research study then you should contact the person named on the patient information sheet. Make sure you are happy with the answer before you sign up. Remember, you can change your mind at any time.
Find Studies Recruiting Participants
2. INVOLVEMENT IN RESEARCH
This is where you are involved in part of the research study but not as a participant. You could be on a panel who help to design the study, you could proofread and provide feedback on patient information sheets, or you could be involved in collecting data for the study.
The National Institute of Health Research (NIHR) believe that public and patient involvement (PPI) is vital at every stage of the research process. You can help researchers design studies that are relevant and sensitive to people like you who might be taking part, and even if you have no experience with research you can use this to your advantage and take part in another way such as helping design information leaflets that the general public can understand.
There are lots of ways you can get involved.
You can be involved in the research process itself
You could be involved in designing the study
You could be a public reviewer
You could be a member of the public sitting on a research board or panel
You could read patient information leaflets to make sure they are in simple terms that the public can understand.
You could be involved in developing future research by;
Sharing your thoughts on what research should be done
Making sure that research is relevant and useful
Ensuring research will benefit NHS patients
More information can be found on the INVOLVE page from the National Institute of Health Research.