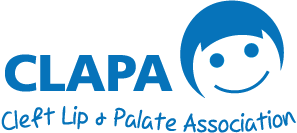 Week 13 – The City Cambodia Project
Week 13 – beginning 28th November
Children Surgical Centre
On Tuesday with Samnang we focused on carrying out ear training. Ear training (phonetics) is a huge part of the Speech and Language Therapy training and especially important when working with children with cleft palate. A cleft can affect how a child can produce speech sounds, therefore a Speech Therapist must be able to listen closely to determine whether a child produces any atypical speech characteristics. It was encouraging to see how much Samnang has learnt about phonetics over the years and it was good to see him use this knowledge when carrying out speech assessments with his patients.
National Paediatric Hospital
Across both Wednesday and Friday at NPH we saw 23 patients, one of whom was a baby girl with Pierre Robin Syndrome. She was at the clinic for a routine appointment prior to receiving surgery to repair her cleft palate. Dr Allin provided feeding advice and information to reassure the family of the upcoming surgery. Such work is now second nature to Dr Allin and it is wonderful to watch her build and develop such positive relationships with her patients and their families.
We also met a father who was concerned for his 18-month old daughter. His daughter had previously received surgery to repair a bilateral cleft lip and palate, however, the father was not happy as his daughter wasn't "beautiful enough". This is a common concern we have witnessed from parents here in Cambodia. Dr Allin reassured the father that in the future a revision may be possible. However, their main priority should be on the child's speech development.
This week we had hoped to deliver some more formal training for Dr Allin, however, as the clinic ran over schedule as it often does we were unable to. The work that Dr Allin does is so invaluable and so in demand that she is very limited for time and is often exhausted. We can only hope that in the future she receives further support and recognition for her outstanding work.
Khmer Soviet Friendship Hospital
Training at the KSFH this week focused on language development. More trainee doctors joined us for this week's session and were keen to ask a lot of questions. It is promising to see that the new generation of doctors are interested and aware of speech and language difficulties and the impact they can have on individuals' lives.
One2One
This week was our last week training at One2One. This week we delivered a recap lecture consolidating everything we have covered over the past 5 sessions of training. The team at One2One are an incredible group of people; it has been a real pleasure working with them. We hope that their newly acquired knowledge of speech, language and communication will enrich their work and benefit their patients. If you would like to know more about One2One and the work they do to provide medical care to the poor and vulnerable in Cambodia, please visit their website http://one2oneworld.org/.