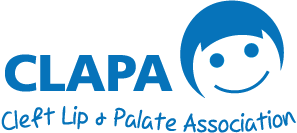 The City Cambodia Project – Week 8
Week 8 – beginning 24th October
Choum Reap Sor (hello) from the cleft team!
Children's Surgical Centre
This week at CSC cleft clinic we carried out an assessment and a speech sound therapy session with Samnang. We supported Samnang to write notes and to reflect on his work following the session. Self-reflection is a crucial part of our practice as SLTs as it helps us learn and improve our skills so we're keen to implement this in our settings in Cambodia. We've scheduled some training dates with Samnang and hope to start our ear training workshop soon to help him discriminate and transcribe speech sounds using the International Phonetic Alphabet. Training your ears to hear certain speech sounds is a complex skill which we have developed throughout our time studying. Unfortunately, there is limited access to this level of training in Cambodia, which is why we are keen to cover this topic in our training to help develop Samnang's skills.
National Paediatric Hospital
We spent Wednesday and Friday morning with Dr. Alin at the NPH clinics. Patients are allocated around 40 minutes per session at the Wednesday clinic which allows for a more thorough assessment or therapy session in comparison to Friday's clinic. We encouraged Alin to schedule follow-up therapy sessions as she requested more training on speech and language intervention. We'll support her in the planning and execution of therapy over the coming weeks.
We had another busy Friday clinic, seeing over 20 patients in 3 hours. We met a 22-year-old female who had recently had surgery to repair her palate. She expressed how happy she was to have had surgery, after being unaware that there was a procedure to repair her cleft. It was only once she moved out of her province and began training as a nurse in Phnom Penh that she realised this service was available to her. Typically, children have cleft lip and palate repairs before the age of 6 months but limited education and availability of surgical procedures can often result in older children and adults having unrepaired clefts. Part of our role here is to educate families and professionals about the cleft care pathway and the importance of speech and language therapy services within this.
Khmer Soviet Friendship Hospital
It was our 2nd week of training at KSFH with Phiven, where we were joined by two trainee doctors interested in learning more about speech and language therapy. We also received an invite to attend KSFH's mission in Koh Kong, one of Cambodia's south-westerly provinces. We're excited to join their outreach services in this province next month!
One-2-one
Our training this week at one-2-one focused on the anatomy and development of speech sounds as well as assessment and practical advice that can be given to families. We were joined by Jodie Davies, a dedicated member of the City Cambodia Project who ventured out 5 years ago to volunteer. She is keen to follow the development of the project and it was wonderful to have her here to supervise and problem solve with us!
On Saturday, our outreach team returned from the province of Kratie where they provided a 10-day training programme for professionals. It was our colleague Alice's birthday this weekend so all 9 of us got together to celebrate (there was lots of cake!).  Overall, we had a fun weekend exploring Phnom Penh.