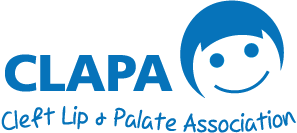 The City Cambodia Project – Week 14
Week 14 – beginning 5th December
Children's Surgical Centre
At CSC on Tuesday we had a mixture of initial and follow-up appointments and carried out some training with Samnang. We have encouraged Samnang to schedule more follow-up therapy appointments and he is now seeing his patients more regularly which is great news! We made some new therapy resources for him to use, his favourite being speech sound Bingo. In therapy with an 11 year old, we focused on the production of sounds at the front of the mouth as children with cleft often learn to produce sounds at the back of their mouth to compensate for the hole in their palate. Surgery often does not resolve a child's speech difficulties, so speech and language therapy is required to re-teach children how to produce sounds correctly.  For those who are interested, our principles of intervention are based on the speech processing model by Stackhouse & Wells (1997). Through observations in sessions it is clear that Samnang is very skilled at building rapport with his patients and interacting with them during therapy. We're so pleased to see such fantastic clinical skills!
Our training this week focused on advice and therapy for children with cleft lip and palate. Samnang requested more training in this area and particularly wanted to learn more about an approach we use called 'multi-sensory input modelling'. This focuses on modelling sounds to children using vision, sound and touch. It will be our final day with Samnang next week so we're keen to provide more training and advice before we leave.
National Paediatric Hospital
We spent Wednesday and Friday morning in clinic with Dr Allin at NPH. We saw a mixture of cleft and non-cleft patients and provided therapy for patients who had follow up appointments on Wednesday. This week we provided training on advice and therapy for children with cleft lip and palate and then modelled this in clinic with patients. Allin is confident assessing and referring patients but wanted to learn more about therapy. One of our therapy sessions on Wednesday was with a 6 year old girl who had a repaired unilateral cleft lip and palate and was demonstrating hypernasality. We had a feather race to encourage oral airflow and carried out a number of other activities to target specific speech sounds which she had difficulty producing.
Khmer Soviet Friendship Hospital  
This week was our final week training at KSFH. Our session focused on Autism and Social communication, a topic which the trainee doctors were keen to learn more about. We've educated many professionals and families on this topic whilst out in Cambodia as Autism is still misunderstood by many. We have been keen to share our knowledge across our different settings in Phnom Penh and we hope that professionals and families now feel more confident in supporting the communication needs of children who have Autism.
We also had the opportunity to meet with Dr Theavy and Mr Chan Kok Choy from Smile Cambodia to discuss our plans for next year. We provided a speech advisor job description and a 3-month training plan and we hope that there will be a speech advisor in place for our colleagues to support and train next September.