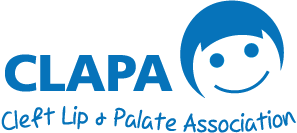 'Tough Guy' Tony Wins Medal for Son Ashton
About the Challenge
On the 29th January 2012 I took part in the 25th Annual Tough Guy race which has been widely described as "the toughest race in the world", with up to one-third of the starters failing to finish in a typical year.
Taking place at the end of January, often in freezing winter conditions, the Tough Guy race is staged over a course of between seven and eight miles. It consists of a cross-country run with over 75 Obstacles followed by an assault course tougher than any other worldwide. Running the course involves risking barbed wire, cuts, scrapes, burns, dehydration, hypothermia, acrophobia, claustrophobia, electric shocks, sprains, twists, joint dislocation and broken bones.
Before taking part, entrants must sign a "death warrant", which acknowledges the risks and dangers, and which the organisers claim absolves them of any legal liability in the case of injury.
Preparations
With regards to preparations I focused mainly on running as that is/was a particular weak point of mine. Although I try to play sport regularly, distance running has always been something I've tried to avoid. When I first started training I struggled to run for more than 5 minutes before getting breathless mainly due to the fact that I was over 17 stone following a period of time doing heavy weightlifting. Before long I was regularly putting in 6 mile (10k) runs quite comfortably and weighing in at a more trim 15 ½ stone.
I was also lucky in the fact that the former Peterborough Utd first team fitness coach got a job where I work and he spent a number of weeks devising numerous obstacle courses for me to work on and really pushing my fitness levels up to the next level.
My biggest fear with Tough Guy was the cold. I knew I had to run in freezing conditions but to also go through and under water during the race was something I was struggling to prepare for. The best I could do was one minute sat in a freezing cold bath before springing out to the safety of my warm towel – that was the extent of my cold water training!
With a week to go before the race I took the decision to have a complete break from training and just rest, eat and hydrate as I wanted to get to the start line completely injury free. In total I tried to train every other day for a period of about 6 months.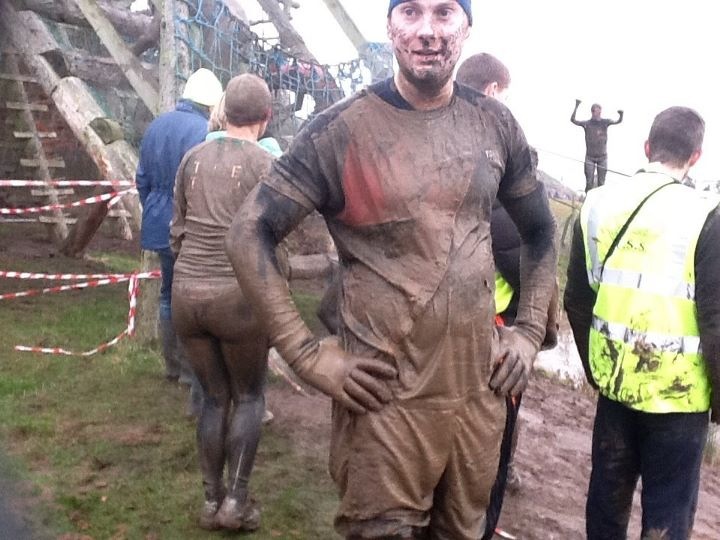 What it was like
The race itself was every inch as tough as I had read about. Although the atmosphere was absolutely fantastic and people from all nationalities were helping each other out, nothing can prepare you for some of the obstacles!
Within 10 minutes of the start you hit the first obstacle and from there on in it is relentless for the whole 8 miles! Fitness wise, for me, the worst obstacle was called the slalom where you have to run up and down the side of a hill about 12 times. Each time you go up the hill it gets a bit steeper and bit longer. By the 7th hill climb some people were crying and others throwing up as the lactic acid build up in your thighs, hamstrings and calves is unbearable. This was probably only ¼ of the way through the course.
As for the cold water the worst obstacle, for me, was where you had to wade chest deep through the freezing cold water for a few minutes before hitting the underwater stage. You had to go under the water and come back up through a hole in the obstacle for air then do this 4 more times to get out the other side. The first time I went under I thought "bloody hell that's cold" (or words to that effect!), the second time was almost unbearable, the third time – and I'm not ashamed to admit it – I was an emotional wreck! If someone had asked if I was okay I probably would have cried. Anyway, I gave myself a bit of a talking-to before going under for the 4th and final time then scrambled out of the water to be met by burning bales of hay to jump over!  I made sure I thawed my face out first on the flames before throwing my battered and bruised body through them.
Other obstacles included the torture chamber, which is pitch black crawling obstacle filled with electrical wires waiting to blast everyone with 7000volts, barbed wire crawls, 40ft high cargo net climbs, 20ft drop off a plank into a river and much, much more!
I ran past lots of people who were really suffering from the conditions.  Some had noticeable injuries, some were bleeding, crying, shaking uncontrollably from the cold and others just holding their hands up and walking off the course as they had given as much as they had. I had my wife, sister-in-law and dad there to spur me on and feed me with jelly babies and juice whenever I went past them which was a life saver.
The event itself was very well organised and there was a small army of marshals and St. Johns ambulance staff dotted around the course to help when needed.
When I crossed the finish line I felt like a broken shadow of the man that started the race and three days later I still feel exhausted and aching in places I didn't realise could ache!  All worth it though.
Why Help CLAPA?
I decided to put my fundraising efforts into helping CLAPA as our son, Ashton, was born with a bi-lateral cleft lip and palate. The help and support that we have received from CLAPA and the cleft team at Addenbrookes has been fantastic so I wanted to give something back.
Ashton is currently 18 months old and has so far had three operations with his final lip repair taking place in February. Ashton also has partial deletion of Chromosome 18 which in itself will bring its own challenges. For someone so young to go through so much and remain happy and smiling gave me the inspiration and motivation to do something as challenging as the Tough Guy Challenge.
Ashton and all the other cleft children out there are the real tough guys. I just wanted to get Ashton a medal to prove it and I was mentally prepared to do what ever it took to cross that finish line and get it for him.
With the many challenges and obstacles that lie ahead for Ashton I hope that, when he is old enough to understand, he can take some inspiration from what I've done (and will continue to do) to help him achieve his own goals and ambitions. Regardless of what may be in store for the future Ashton will never have do it on his own as, myself and his mum, Vicky, and all of our family will be always be there for him to help him along and support him through anything.