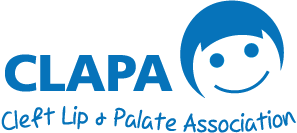 Last Chance to Join CLAPA's Abseil Challenge!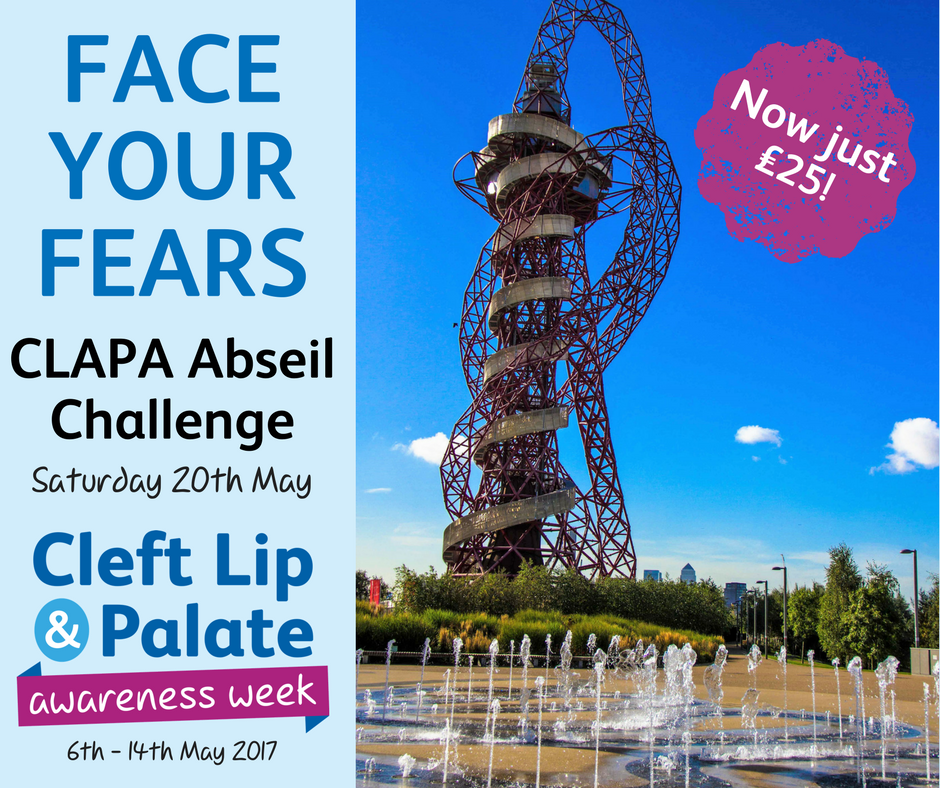 On Saturday 20th May, Steven Jackson from Dartford will join 59 other brave volunteers as they face their fears, lean back and descend all 262 feet of the UK's tallest sculpture as part of CLAPA's Abseil Challenge.
This event is part of a day-long celebration at Queen Elizabeth Olympic Park in London to raise funds and awareness for people in the UK affected by cleft lip and palate. It will include a family-friendly sponsored walk around the park, a picnic, and an afternoon of games for kids and grown-ups alike to make the most of this iconic venue.
It marks the end of Cleft Lip and Palate Awareness Week (6th-14th May), a national campaign to fight the myths and misunderstandings around how cleft affects people and their families in the United Kingdom.
For Steven, this is a chance to give back to a charity which supported his family after his son, Harry, was born with a cleft lip and palate.
"At 4 months old Harry had his first operation to repair his lip," says Steven. "When he woke up from the operation it was like meeting a new baby as his face had completely changed, we had to learn to love his new little smile and in a strange way missed his previous smile."
Now 9 years old, Harry is facing yet another surgery to help his adult teeth grow properly, which will involve bone being taken from his hip and grafted into his mouth. "Never once has Harry complained," says Steven, "and all he is interested in at the moment with regards to this operation is whether he will get crutches to whizz round on!"
You can wish Steven luck by sponsoring him via his Just Giving page.
Anyone is welcome to take part in the abseil. With a registration fee of just £25 (usual price £85) this is an unmissable chance to have the experience of a lifetime while helping CLAPA make a big difference to those that need it the most.
Remember, you can ask for sponsorship both before AND after you take on the challenge – so what are you waiting for?
Mum Abigail is also taking part in the abseil after her son Freddie, who is just 10 weeks old, was born with a cleft lip and palate.
"We found out during our 20 week scan and it was a very daunting experience. Even though he was our fourth baby we felt like first time parents all over again.
"Freddie hasn't had the easiest time, from neonatal tooth removal to breathing and feeding difficulties. Freddie now has an NPA to support his breathing and we are constantly battling his feeding.
"We have received outstanding support from the Cleft Team and they have supported us throughout the hurdles we have faced. Although our journey is just beginning, I want to give something back and raise awareness."