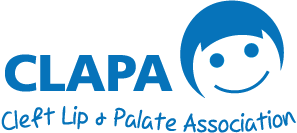 Shahir & Aadel Run a Mile for CLAPA!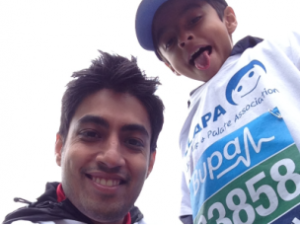 Shahir Shamsuddin and his son Aadel have raised a very impressive £572.50 for CLAPA taking part in the Bupa Westminster Mile. Shahir writes, "Aadel was 7 years old and wanted to run in order to help me lose my big belly. He loves to keep fit and as well as running plays football and does jujitsu . I have Crohn's disease and as a family last year we raised money for the support charity for Crohn's Disease. As I am a dentist with a special interest in paediatrics, teaching this subject at Kings dental institute I have met many children who have gone through cleft lip and palate surgery and spoken to their parents who have talked about the support they received from charities like CLAPA. We thought it would be great to support a charity like this  We were so pleased with the generosity of our friends and family who helped us raise a nice amount of money for CLAPA."
Well done Aadel for keeping dad fit and raising so much money for CLAPA at the same time!