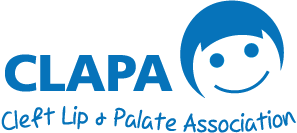 Claire and Gary's Mammoth Cycle for CLAPA!
Earlier this month Claire Redford and her brother in law Gary Irvine took on a mammoth cycle to raise money for CLAPA on behalf of little Imogen, their beautiful niece. Their challenge was to cycle 13 miles around Loch Leven to and they succeeded in raising a phenomenal amount! Together, Gary and Claire have raised a stunning £1937.63!!!
All of that money will go towards CLAPA's services to help others affected by cleft so that they can receive the same level of support that Imogen and her family did. We're so grateful to Claire and Gary for cycling those 13 miles round Loch Leven and hope that everyone who supported them is as proud as us of their wonderful achievement!
14 year old Claire came up with the idea of the sponsored cycle and the location after feeling helpless when Imogen was diagnosed with a cleft. Although the cycle proved very difficult with a big hill just before the end Claire says she's over the moon with the amount they've raised and never expected it at all! Gary also wanted to raise money for CLAPA after hearing from Imogen's parents how invaluable CLAPA is to them. He said, 'this is a charity that now means a lot to our family and we will continue to raise funds and awareness for CLAPA however we can'.
A big well done to Claire and Gary – we can't tell you enough how much we appreciate their efforts and we can't wait to see what they do next!