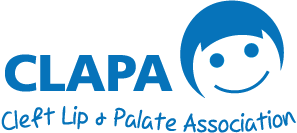 Boys in Dresses Raise a Fab Amount for CLAPA!
When Stacy Sharpe's son Lewis heard World Book day was coming up he knew he'd have to dress up as a character from a book for school.  But no one expected him to turn dressing up into such a great fundraising opportunity! Lewis's little brother Oliver was born with a cleft lip and palate and so both Lewis and his fab friend Ryan decided to dress up the boy in a dress from David Walliams' popular story. They were sponsored to go to school wearing dresses and raised an amazing £338.75!!! CLAPA is incredibly grateful for the donation and for the great awareness raising that both Lewis and Ryan have done and we bet that Stacy is super proud of Lewis' achievement.
Lewis commented on his success saying:
'We wanted to do something that people would notice so when they asked we could tell them about CLAPA. My baby brother needed operations to help him and we wanted to raise money to help more children like Oliver.'
Thanks to Lewis and Ryan, CLAPA can go on offering support and services to people affected by cleft lip and palate so a big thank you goes out to them and to everyone that sponsored them!