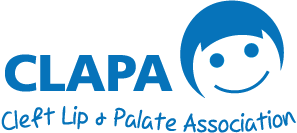 Resumption of Cleft Services
The Cleft Development Group (CDG) has passed on the following statement for the UK cleft community on how the NHS plans to safely resume cleft services.
If you have any questions or concerns about your or your child's cleft care, please get in touch with your local Cleft Team. 
Summary
The Cleft Development Group have agreed on the best ways for Cleft Teams to resume in-person appointments, but because of how the coronavirus pandemic has affected different areas, there will continue to be differences in what's possible for different Cleft Teams. Cleft surgery will only take place when teams are confident they can keep patients and clinicians safe.
As surgery starts again, teams will work through their waiting list carefully by prioritising those with the greatest clinical need. This is a complex process and will be affected by a wide range of factors, some of which will be unique to each team.
Within the next three months, teams will attempt to start performing the following surgeries: 
Cleft palate repair to avoid children over 13 months of age still waiting for surgery. For patients with a cleft lip and palate, this will include a lip repair by 9-10 months of age. Note: At present, there isn't any guidance for children with a cleft lip only (i.e. without a cleft palate).
Speech surgery to avoid children over 5 years of age still waiting for surgery.
Alveolar Bone Graft surgery before children's adult teeth start to come through.
All NHS Trusts will have their own guidance and procedures on how surgery will work during the pandemic. In most cases, this will include a coronavirus swab 24-72 hours before surgery, and the family and patient isolating for 14 days before surgery.
Note: Cleft Care Scotland have already resumed some surgeries, and have passed on guidance to families on how this will work during the pandemic. Each team will have their own procedures, and your team will be in touch about how things will work should your child need surgery at this time, but it may help to read Cleft Care Scotland's guidance to get an idea of what this might be like. Read the guidance.
Face to face clinics will resume slowly, with decisions made locally about how to do this safely. Patients who don't need face to face appointments will have their appointments over the phone or virtually.
Resumption of cleft care: document from the Cleft Development Group
Now that the peak of the coronavirus pandemic crisis in the UK is over and the NHS is starting to resume routine services, we need to understand how cleft services fit into this process. Coronavirus will be present within the community for the foreseeable future and as such services need to be reconfigured so that patient and staff safety can be optimised while we start treating and seeing those patients who need our care the most. Since the coronavirus lockdown began cleft centres have contacted families and patients by telephone and have seen, and in some cases, treated patients virtually (speech therapy and psychology); Cleft nurse specialist visits for new-borns and emergency dental services and surgical services have also continued in some centres. While some cleft centres have carried out cleft surgery during the crisis albeit in a reduced fashion, most cleft centres have not been carrying out cleft surgery since the start of the coronavirus pandemic lockdown.
The Federation of Surgical Speciality Associations (FSSA) have released a number of iterations of the document: Clinical guide to surgical prioritisation during the Coronavirus pandemic, which has made recommendations about all surgery including surgery for cleft lip and palate patients. This is a living document and these recommendations have therefore changed as the pandemic has evolved. The most recent iteration from the 6th June 20201 reflects the agreement reached about cleft surgery by the Cleft Development Group (CDG) on the 6th June 2020 outlined below. While the recommendations will always be considered in planning it will also be necessary to take into account local arrangements including access to theatres, access to clinics, PPE availability, infection control operating policies and staff availability. This will inevitably mean that there will be variation across the country for both access to surgery and access to face to face clinics.  The resumption of cleft surgery (in some cases the continuation thereof) and face to face clinics will only occur where patient and clinician safety can be ensured.
All cleft services will be evaluating and prioritising their surgical and clinical waiting lists based on clinical need. These priorities will have to be considered within the context of all surgical services within that centre and it is important to understand that where resources are limited all surgeons have a moral responsibility to consider if this limited resource could be used for someone in greater need2.
Surgery
As far as cleft surgery is concerned there is national agreement (at the recent CDG meeting) that services should attempt to start operating on the following groups of patients within 3 months: primary palate repair to avoid breaching 13 months of age (while babies with unilateral and bilateral clefts of the lip and palate were not specifically discussed at the CDG meeting it will be necessary to carry out the primary lip and hard palate surgery by 9-10 months of age in this cohort of patients so that their soft palate surgery does not breach 13 months of age); speech surgery to avoid breaching 5 years of age; and alveolar bone graft surgery prior to canine eruption – this also conforms to the national specification for cleft lip and palate.
All NHS trusts will have local standard operating procedures with regard to pre-operative coronavirus testing and patient isolation prior to routine surgery to ensure that surgery is as safe as possible for both the patient and the surgical/hospital team. In most cases this will, in line with NHSE guidance and will include a coronavirus swab 24-72 hours before surgical admission and patient/family isolation 14 days before admission for surgery. A positive coronavirus swab prior to surgery will result in surgery postponement for 6 weeks.
Face to face clinics
Face to face patient clinics will slowly resume and decisions about those needing face to face appointments and the level of PPE to allow this to happen safely will be taken by cleft teams locally and will follow local and national NHSE and public health infection control guidelines. Those patients that do not need face to face clinic appointments at the present time will either be contacted by telephone or will be seen virtually until the coronavirus pandemic is over or until such time that a face to face appointment is clinically indicated.
References:
Guide to surgical prioritisation (updated 6 June 2020) FSSA