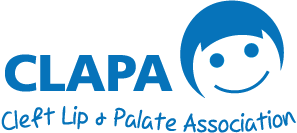 Evenings of Evidence: Palate Examination
Back in 2014, new guidance was launched by the Royal College of Paediatrics and Child Health (RCPCH) to try and reduce the unacceptable rate of late diagnosis of cleft palate. This included a new best practice guide for medical professionals.
The RCPCH is now holding a free evening course which aims to give delegates the opportunity to discuss the RCPCH best practice guide Palate examination: Identification of cleft palate in the newborn as well as applying these guidelines to clinical practice.
WHERE: RCPCH London
WHEN: 31 March 2016
Delegates will have the chance to get hands on experience of palate examination with models, exploring optimal examination of the palate during a routine newborn examination to ensure early detection of a cleft palate.
By the end of this course you will:
Understand the literature review process used in the development of the guidelines
Recognise varying presentations of cleft palate in newborns
Apply best practice guidelines to your clinical practice
Open to all healthcare professionals, particularly midwives, nurses and paediatricians
For more information and to book your place:
Download a Course Leaflet & Programme
Web: www.rcpch.ac.uk/courses
Email: [email protected]
Telephone: 020 7092 6104