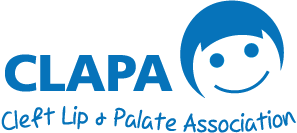 STUDY: Cleft Lip and Palate Care in the United Kingdom – The Clinical Standards Advisory Group
Cleft Lip and Palate Care in the United Kingdom – The Clinical Standards Advisory Group (CSAG) Study
Jonathan Sandy, Alison Williams, Sue Mildinhall, Terrie Murphy, David Bearn, Bill Shaw, Debbie Sell, Brendan Devlin, John Murray, Pamela Grunwell & Tremain Cornish.
The Cleft Palate-Craniofacial Journal 2001 Parts 1-4 Volume 38(1) Pages 20-43.
Why was the research done?
UK Health Ministers asked for this study to be done. They wanted to look at the standards of care for children born with cleft lip and/or palate (CLP).
What did the researchers do?
The researchers looked at the care of children born with a CLP in different areas of the UK. They also looked at treatment outcomes for children born with a complete unilateral CLP. Treatment outcomes included facial development and appearance, quality of bone grafts, speech, dental health and patient/parent satisfaction with care. During the years 1994 -96 they examined 239 5-year olds and 218 12-year olds.
What did the researchers find?
The researchers found that cleft care was provided by 57 CLP teams across the UK. Treatment outcomes were excellent in a few centres. Overall, the outcomes were poor, especially when compared to some European teams.
What difference does this research make?
Recommendations were made by the researchers to help improve cleft care. They recommended that there should be 8-15 specialist CLP centres in the UK. They suggested that multidisciplinary teams should provide cleft care. This research gave us evidence that changed the way cleft care is provided in the UK today.
Who wrote this summary and when?
Jules Scott, January 2013