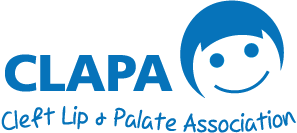 Please visit the NHS website for the latest updates on COVID19.
See our Cleft & COVID-19 page for information about the virus and cleft.
Major Updates
16th June 2020: Resumption of Cleft Services
The Cleft Development Group (CDG) has passed on a statement for the UK cleft community on how the NHS plans to safely resume cleft services.
2nd April 2020: A message from UK and Ireland Cleft Teams
Cleft Teams in the UK and Ireland have put together this message, outlining what delays to surgeries mean for cleft patients and their parents or carers.
Surgeries & Cleft Team Appointments
Most elective procedures (such as cleft surgeries) have been cancelled until further notice. Other appointments such as MDT clinics (Multi-Disciplinary Team clinics, i.e. appointments where you meet with a number of cleft clinicians at the same time) are also cancelled.
We understand this can be extremely distressing, especially if you're not sure when the procedure will be rescheduled. We've provided some information on how this might affect you and your child on our Cleft & COVID-19 page. If you have any immediate questions or concerns, we strongly recommend you contact your Cleft Team directly.
Once Cleft Teams are able to perform cleft surgery again, they will be in contact with patients and families to let them know the next steps. Some teams have been able to slowly resume surgeries (with some significant changes to procedures, see below), and are prioritising the most urgent cases. Other teams are not in a position to do this just yet. These decisions are extremely difficult and are made with the safety of patients, families and clinicians in mind, so if your local team is has not yet resumed surgery, it's because it isn't yet safe for them to do so.
Cleft Nurse Specialists have stopped all but the most crucial home visits, and are attending far fewer hospital visits. While expectant parents with an antenatal diagnosis will be advised to order their bottles in advance, babies who are diagnosed at birth may have to remain at the hospital for a little longer while nurses arrange for bottles to be sent. After the huge strides made in cleft care in the past 20 years, this step backwards isn't something any of us like to see, but it is temporary, and we know Cleft Nurses are working as hard as they can to support the new and expectant parents in their areas.
Your local Cleft Teams will contact you directly about any appointments, but if you have any questions or concerns, please contact them directly.
In the meantime, please remember that our online support services are here for you if you'd like to talk to someone about whatever's on your mind.
Cleft Team Updates
Below, we've included updates we've received from various Cleft Teams. This page will continue to be updated as we get more information through.
Due to the increasing pressures on the NHS caused by Covid-19 (novel Coronavirus), the local NHS needs to ensure that the maximum possible inpatient and critical care capacity is available in our hospitals to respond to this pressing demand.
This means that the local NHS has made the decision to postpone all non-essential outpatient appointments and planned procedures and operations until further notice. Starting from the 20th March 2020. We are planning for this to be for a period of at least three months.
Cleft.NET.East will be adhering to these recommendations at Addenbrooke's Hospital, Cambridge University Hospitals NHS Foundation Trust and at our Spoke hospital units.
Should you have any questions or need advice during this time please do not hesitate to contact us via email at [email protected] or if this is not possible, please telephone 01223 596272.
For urgent or acute problems requiring medical attention please contact your GP in the first instance, or if appropriate, your local emergency services.
During the Covid-19 pandemic, we are having to change the way that we run the cleft service. This is to minimise the risks of infection, and to make sure that the hospital can be available to treat as many patients as possible during this challenging time.
If you or your child has an urgent problem related to their cleft, we have good plans in place to ensure we can continue to help you.
Cleft Care Scotland
Cleft surgery in Scotland has resumed at a much-reduced rate, and due to extremely limited capacity, there will only be a few days' notice when a surgery date becomes available. Patients are being prioritised by cleft type and age.
For those families offered a surgery date at this time, the procedure will be a little different. We know these changes will be tough for families, but they are essential to keep everyone safe.
Changes include:
Only one parent will be allowed in the ward. Parents can swap, but this must happen at the hospital entrance, not in the ward.
Parents will not be allowed in the anaesthetic room.
Meals for the parent staying will be provided, as well as coffee and tea.
The play room is closed; please bring a few suitable toys. Many TVs are broken, so bring your own devices for entertainment if you wish.
You will not be allowed to take your baby walking up and down the ward corridor.
All staff will routinely be wearing PPE, including masks and aprons.
All patients will requite COVID swabs 48 hours before surgery. The Cleft Nurse Specialist will arrange this.
See more information on the Cleft Care Scotland Hub.
Other Cleft Team services will be available over the phone and email if families and patients have any concerns.
For any other issues the families or patients should contact the local services in their own health board.
Speech and Language Therapists with Cleft Care Scotland would like to advise families that they are still working and keen to help. Please do get in touch with them if you have any questions or concerns at this time, they would be happy to give you advice on supporting your child's speech development at this time.
The Cleft nursing team will continue to support families with new babies with clefts but physical visits will be restricted to those felt to be necessary on clinical grounds.