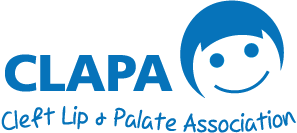 #FundraisingFriday – The Great North Swim
I was born with a cleft lip and palate myself and have been aware for many years of the great work that CLAPA performs.  As CLAPA is a small charity, I felt the need to raise the profile (as well as donations) and bring awareness to the challenges faced by individuals with this condition.
I viewed the Great North Swim as a physical and mental challenge.  I wanted to use this challenge to improve my swimming abilities and face the mental challenge of swimming in Lakes and the open water.  There were approximately 20,000 participants over the days the event is held and naturally many spectators too.  I felt that this was also a good opportunity to raise awareness of CLAPA by wearing the logo T shirts etc. I trained with my friend Hannah at my local Gym '3-1-5 in Lancaster'.  We started with tentative steps and gradually built up the number of lengths in the pool, until we have reached our full distance (or more) for the event.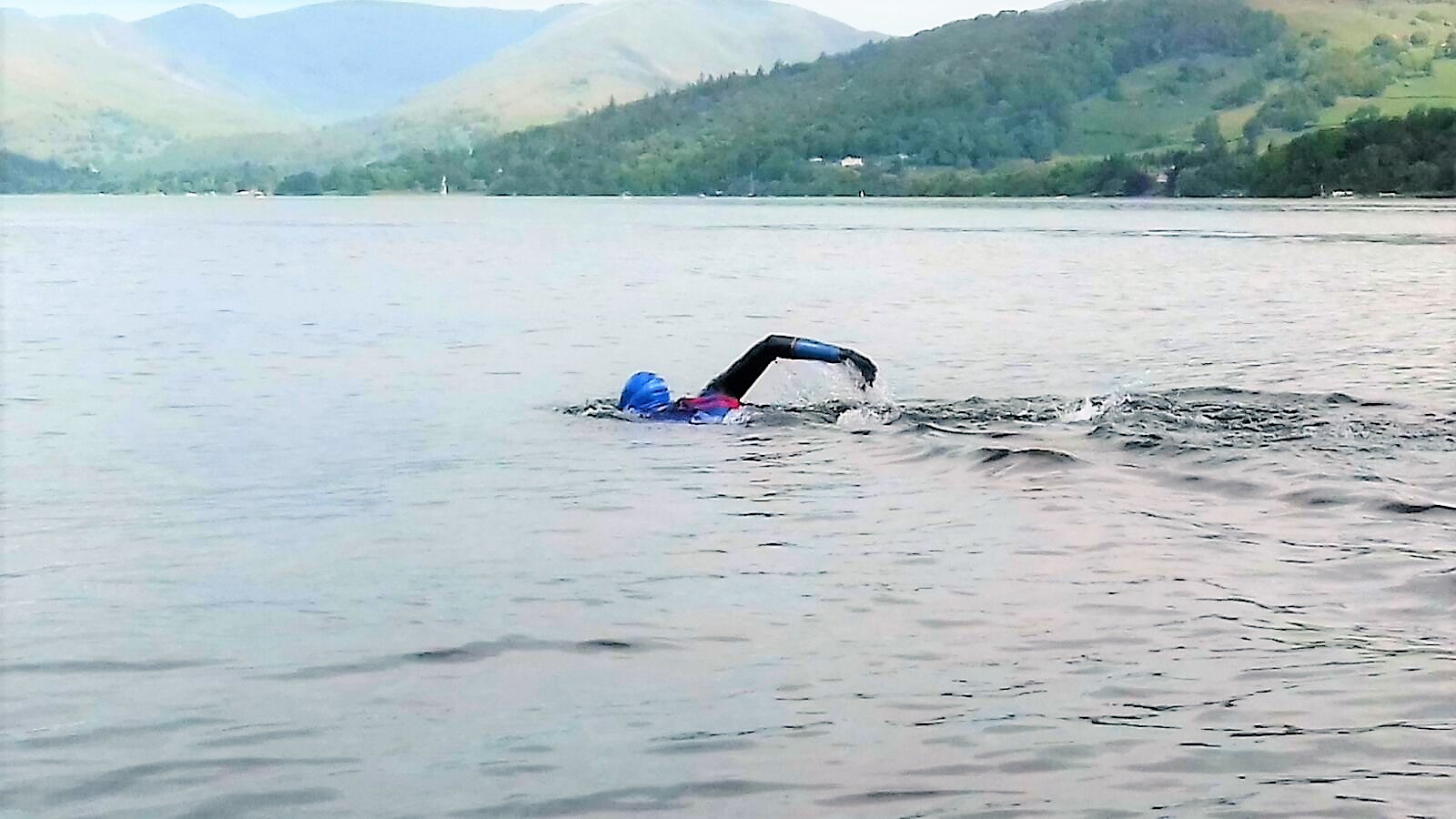 We then progressed into the open water after buying our wet suits, hats and goggles etc.  It's been a very different experience swimming in the open water and quite challenging.  I certainly enjoyed the process!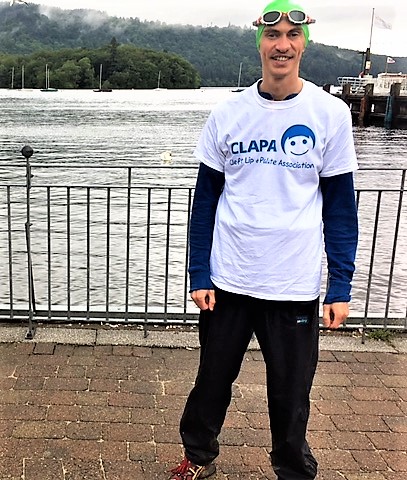 The way I fundraised for this event is by setting up a just Giving page and I posted regular updates about my progress with photos, which has been shared on social media (Facebook).
I also attached links to my emails to make people aware of what I'm doing.  This enabled then to follow my progress and make donations.
I was genuinely very humbled by the support and the generosity I received.  I'm very grateful for the donations and importantly their efforts in raising awareness of CLAPA. Thank you so much!
Make 2018 a year to remember by joining #TeamCLAPA and taking on a challenge! Will it be a swimming event like Andrew, an overseas trek like William, or think of something totally original? Contact Nicky Davis ([email protected]), CLAPA's Challenge Events Fundraiser and you could join the ranks of our #FundraisingFriday superstars!