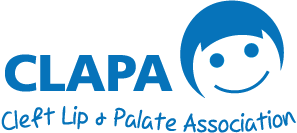 Channel 4's 'First Dates' Features Woman With Cleft
Tonight's episode of 'First Dates' will feature Kazzi, an adult born with a cleft. Kazzi, 22, hopes that her participation will help raise awareness of cleft lip and palate, as well as the unique issues that come with dating when you have a visible difference.
Our Adults Roadshow earlier this year saw a number of the adults affected by cleft who attended report a sense that they were "lagging" behind their peers when it came to dating. Men routinely commented that they didn't ask people on dates for fear of rejection, whilst women mentioned staying in unhealthy or unproductive relationships as they felt they "couldn't do any better." There were worries about when and how having a cleft should be mentioned to a potential partner, and this was a particular issue for people with a cleft palate who felt their difference could be hidden for longer.
"Having a cleft shouldn't hold you back; someone will love you just the way you are!"
Despite this, many of the adults we spoke to found that dating got easier over time, and have found themselves in fulfilling relationships and marriages. In other words, whilst some people felt being born with a cleft could be a worry when it came to dating, overall people found this wasn't something that stopped them from pursuing, finding, or maintaining happy and healthy romantic relationships.
Kazzi has spoken to CLAPA about why she never lets her differences hold her back when it comes to romance.
Kazzi, an adult who was born with a cleft, refuses to let anything affect her confidence when it comes to dating. She doesn't worry about being born with a cleft, and doesn't let it prevent her from meeting new people and taking a leap of faith.
"Difference is beautiful."
This week she is appearing on 'First Dates' on Channel 4. First Dates is a series that sees strangers go on blind dates on camera, in a restaurant where everyone else is on a first date too.
She has been excited to be able to use the opportunity to show that the things that make us unique are what make us interesting, and has revealed she'll be discussing her cleft during the episode.
"Difference is beautiful," she says, "and there's someone out there for everyone!"
The episode will air on Channel 4 on 10th December 2018 at 10pm.
If you're interested in the relationship between dating and cleft, you can read more about the latest research around this here.