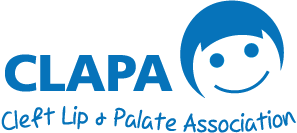 How Volunteering Helps You Take Control
Since becoming a CLAPA Volunteer in 2011, Rachel has been an outspoken advocate for improving care, awareness and research around cleft lip and palate in the UK.
For the 9th day of #VolunteersWeek we're celebrating the ways in which volunteering can help you turn something difficult into an opportunity for growth and positivity by taking control of your situation.
Rachel's Story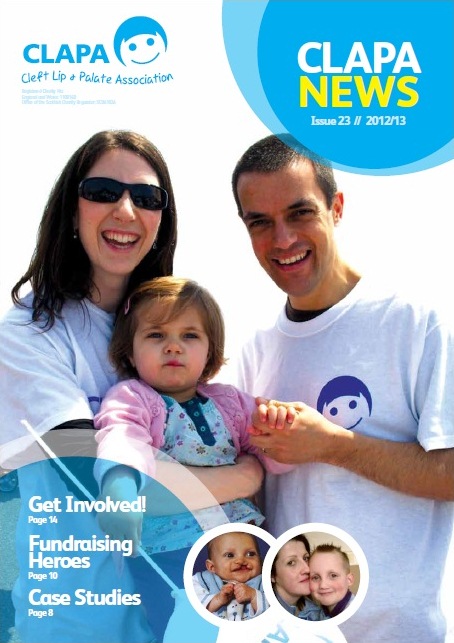 "My daughter was born with a unilateral cleft lip and small alveolar cleft in July 2010. Following the diagnosis at the 20 week scan, I felt as though something negative had happened to our family, something I had no control over. When I received an email from CLAPA offering training for volunteers in May 2011, I realised it was an opportunity to turn that negative into a positive and decided to sign up.
I was keen that other families shouldn't have to experience the poor treatment we had received from our local hospital and health visitor team. I knew that the way to change things was through education. Raising awareness about cleft and its impacts on individuals and families was something I felt I could do and hoped it would make a difference.
I started my volunteering by running a training session for the local area health visitor team and this showed me how little awareness and experience of the condition there often is. I've spoken at lots of events since then and I feel very proud of my involvement in the changes to the care pathway that now means people are referred to our excellent cleft teams within 24 hours of an antenatal diagnosis – such an important difference to the month my husband and I had to wait."
"Volunteering for CLAPA has enabled me to talk about the exciting research being undertaken by the Cleft Collective on television and radio and at last year's CLAPA Conference. I represented the patient/parent voice on the Healing Foundation's Advisory Panel for three years. They are the main funder of the Cleft Collective's work and being involved in the project has been fascinating and extremely rewarding. Although I am not a scientist, I am valued for my area of expertise as a parent of a child with a cleft. Last year I moved from the Advisory Panel up to the Research Council of the Healing Foundation and continue to enjoy the input I am able to have into decisions to fund cleft research.
My family and working life is always very hectic but making time to be a CLAPA volunteer has remained an important priority over the last 5 years. I love being part of the cleft community and if raising awareness about cleft enhances the lives of others in the community, then that's fantastic!"