Karla got in touch with CLAPA to share the her and her daughter, Kelsie's story.
I have a daughter called Kelsie, who was born with a cleft lip and palate.
She will be two in February, and she also has epilepsy and a heart condition. She is fed through a Nasogastric Intubation feeding tube.
When I was expecting Kelsie, the doctors told me and her dad that if she survived birth, they could only give her an expected eight week life span. Well, she's proved doctors wrong! She's a little fighter.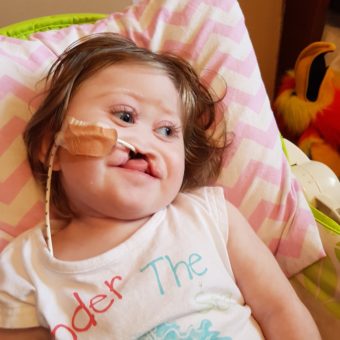 Yes, life can sometimes be a struggle, but it helps that Kelsie is a happy girl, who gives the most beautiful smiles! When she does, she lifts our world.
I'm grateful to share our story.
Thanks so much to Karla for sharing her and Kelsie's story. If you'd like to find out more about sharing your story, please visit our Your Stories page.