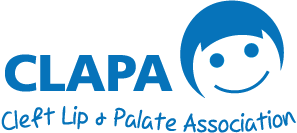 Ben's dad, Mark, got in touch with CLAPA to share how proud he is of his son, who was born with a cleft lip and palate in 2001.
When Ben was born 17 years ago, it was a complete surprise to us when he arrived with a cleft lip and palate.
We didn't let it change the way we treated him or the way he explored his life from day one., in fact I remember arriving at the hospital with his first rugby ball (in place of the customary teddy). The nurses were joking how the cleft team would 'rebuild' him and we were just going to stick him on a rugby field!
We didn't let it change the way we treated him or the way he explored his life from day one.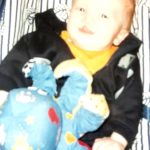 Ben grew up to love sport. Despite showing great talent for football, he has focused on rugby, has worked hard, and has never taken a backwards step. I guess having a rugby-mad Dad and a consultant who also loved the game (who has always shown an interest and kept him in gum shields) there was a certain inevitability to this – but it's Ben's own determination and willingness to face up to life's challenges that has brought him the successes he has already earned.
The early days were tough and without the support of CLAPA, the cleft team at Leeds, and Ben's own determination who knows where we all would have got to – but when the yogurt trickled down his nose, and other kids asked what his scar was about, Ben never shied away. He stood up and talked openly in assembly about cleft and led from the front in his sport.
He has been recognised with many awards but today was a big highlight for all of us, as he played for England Colleges North against the South. He is also training with the first team squad at Doncaster Rugby League and the future looks really bright for him. Despite that early warning from the nurses, he still has a wonderful smile.
Thanks so much to Mark and Ben for sharing their story with CLAPA. If you'd like to share your story you can share it here through our website.