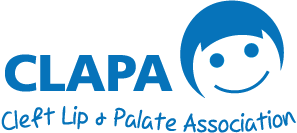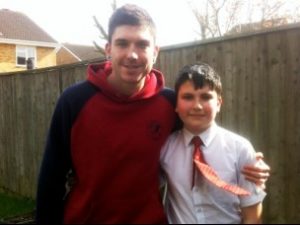 My name is Chris, when my brother was born he had a cleft palate that was unfortunately missed and not diagnosed. He grew up will speech problems and because of it was subject to bullying in school. When he was 5 it was finally noticed after years of trying that he had a cleft palate.
As you can understand the family was shocked as this should have been sorted when we was a baby. Long overdue for treatment, he was referred to Salisbury hospital and operated on.
I myself was stunned at the time at what had been done, and even now I can't believe it. My brother was left partially deaf, but with some training his speech is almost perfect. He's now more confident, no longer gets bullied because of how he talks and for that I'm forever indebted.
My friend Darren and I will be taking part in an event we call '250 Miles To Home', which will involve the both of us running from Land's End in Cornwall to my house in Basingstoke, a distance of around 250 miles.
It will take around 9 days, averaging 30 miles per day while carrying all our supplies. We want to raise as much money as possible for two charities, including CLAPA, so please spread the word and donate if you can. Donations will be split 50/50 between CLAPA and Combat Stress.
We have a Facebook Page and a Virgin Money Giving Page.
From all of us at CLAPA we'd like to wish Chris and Darren the very best of luck with their training and for the challenge itself!
If you have a mad idea for a challenge to raise some much-needed funds for CLAPA, get in touch and we'll provide you with all the help and support you need. You can join an existing event like a trek or run, or you can make up your own like Chris and Darren have done.