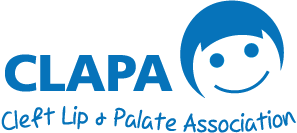 Asking the Right Questions
A poll of the public showed that only 21% of people would feel confident about asking their doctor about research opportunities.
As a result of this, the National Institute for Health Research (NIHR) started a campaign called, 'It's OK to Ask'. This 2013-14 campaign encourages the public, patients and medical professionals to talk about clinical research and to get more people involved.
Read more on the 'OK to Ask' Facebook Page
How do you come up with a good question?
Coming up with questions for research projects isn't always easy. In the past most questions came from people working with people born with cleft lip and/or palate, as they wanted to look at how to improve care.
The James Lind Alliance came up with a top 12 list of unanswered research questions about cleft lip and palate in 2011-12.
Read more about the James Lind Alliance Top 12
What makes a good research question?
The National Institude for Health Research (NIHR) has a fantastic page on their website to help members of the public to understand what sort of questions they are looking for and how you can go about submitting your question for consideration.
 What happens once you've got your question?