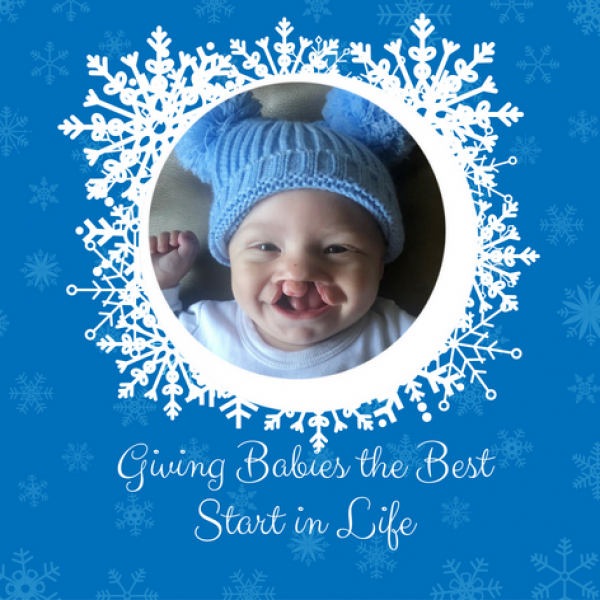 Sponsor a Welcome Pack Card
£30.00
Every year, CLAPA sends out over 700 free 'Welcome Packs' of special bottles and teats to new parents around the UK. It's our way of welcoming them to the cleft community, and of telling them we'll be here for their family as long as they need us. Each of these packs costs us an average of £30 to put together and send out.
Instead of scouring the high street for the perfect gift this Christmas, you can Sponsor a Welcome Pack for £30 and help a family in need.
You'll receive a 147 x 147 mm card featuring little George, with information about CLAPA on the back and a message inside which reads: "A donation has been made to the Cleft Lip and Palate Association to cover the cost of a new baby Welcome Pack of special bottles and teats." This card comes with its own envelope and is kept safe in a cellophane packet.