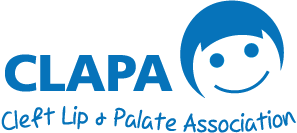 The CLAPA Office is closed, but our staff and volunteers are still working hard to support you remotely. Our feeding service is still running, and orders will be dispatched when staff attend the office on two days each week.
We send UK orders via Royal Mail and there are no time slots, guaranteed delivery dates or any tracking available for UK orders sent via first class post.
FESTIVE PERIOD 2021
The CLAPA office will be closed over Christmas and will re-open in the new year. The last dates for orders are 21st December for UK orders, and 14th December for international orders, including the Republic of Ireland. Any orders received after these dates will not be dispatched until 7th January.
INTERNATIONAL ORDERS
Please be advised that following Brexit, EU customers may be asked to pay additional taxes when orders arrive. Please consult your country's guidance on receiving packages from outside the EU, and be aware that CLAPA is not liable for any extra charges you may incur.
For customers in the Republic of Ireland, CLAPA Ireland currently has a stock of MAM bottles and teats which they are able to supply to hospitals and families in need. We will continue to supply RoI families through our shop, but please contact CLAPAI if you are concerned about delivery post-Brexit.
Find out more about the bottles and teats we provide
Read our Retail policy covering refunds, returns and other issues
Download our latest catalogue (August 2020) or Price List